When it comes to measuring return on investment, not all home additions are created equal. Choosing the right home addition project will not only enhance your living space with style and luxury but add significant value to your home when it comes time to sell.
Home additions with a high return on investment (ROI) allow homeowners to increase their resale value, extend their space, and achieve a new level of luxury. Masterful home addition remodels transform an already beautiful home into a spectacular living space.
Many homeowners opt to build on to their home to:
Accommodate their growing family
Improve their home's resale value
Avoid the stress and expense of moving
Amplify their home's luxury
Expand their square footage
Believe it or not, remodeling your home with an addition doesn't have to be an overwhelming process—especially if you opt for design-build services. As an award-winning luxury home remodeler and design-build firm, we know exactly how to make the renovation process efficient, effective, and even enjoyable.
Are you contemplating expanding your home's footprint? Ensure your home addition will pay off with these high return on investment projects.
Kitchen Expansion
Transform your cramped and outdated kitchen into a spacious, state-of-the-art area with a kitchen expansion. Extend the culinary centerpiece of your home to create more space, increase your resale value, and complement your unique lifestyle.
Even better, a major kitchen remodel and expansion can result in up to an 80% ROI for homeowners. Kitchen additions recoup expenses better than many other home additions since they're one of the home's most utilized rooms day in and day out.
A kitchen expansion presents the perfect opportunity to create a luxury kitchen with upgraded appliances and sophisticated cabinetry. Drastically improve the practicality and upscale-feel of your home with a kitchen expansion.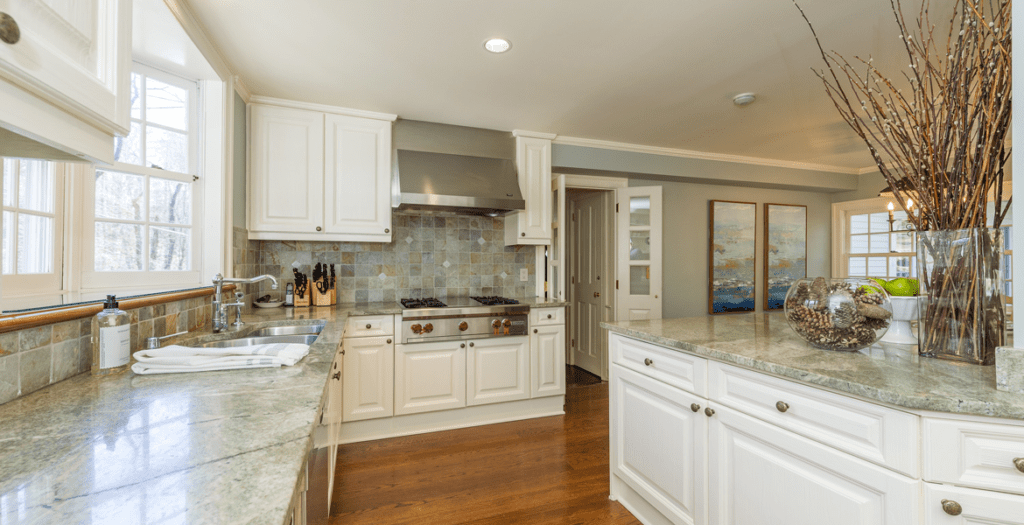 Two-Story Addition
Take your home to the next level by adding another story.
Second or third story home additions significantly increase your square footage and resale value. In fact, the addition of an extra level on your home creates roughly a 65% return on investment.
Some may be hesitant when it comes to removing the roof and transforming their home so drastically. However, homeowners who choose to build up, instead of out, find they benefit from avoiding the time, money, and effort involved with major foundation work. Just be sure to check your existing foundation with your renovator beforehand to ensure your home is capable of sustaining the additional weight.
If you're looking to increase your home's value and square footage without the hassle of relocating, adding a second or third story is an excellent way to increase functional living space.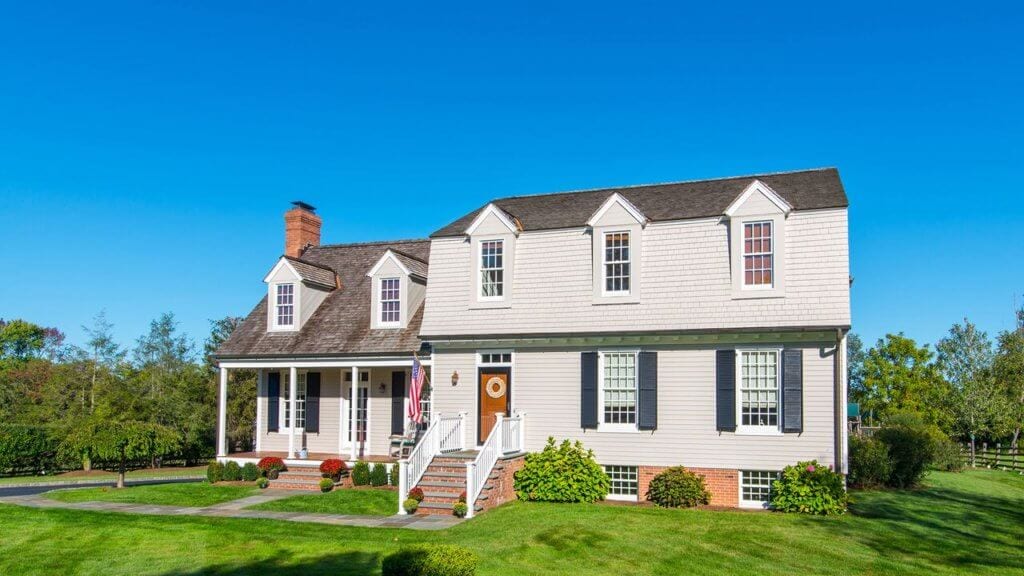 Master Suite
It's important to have a designated space of your own to unwind and relax at the end of each day.
A master suite addition allows homeowners to customize and expand their space for optimal comfort and luxury. Upgrade your master bedroom by extending your existing room or adding a brand-new space.
Achieve a new level of luxury with your master suite addition by incorporating elegant design features that complement your unique lifestyle.
Consider these must-have design features when planning your dream master suite:
Fireplace
Sitting Area
Walk-in Closet
Reading Nook
Heated Floors
Private Balcony or Patio
What's more? Homeowners who add a master suite or expand their current master bedroom can expect to see between a 60-85% ROI.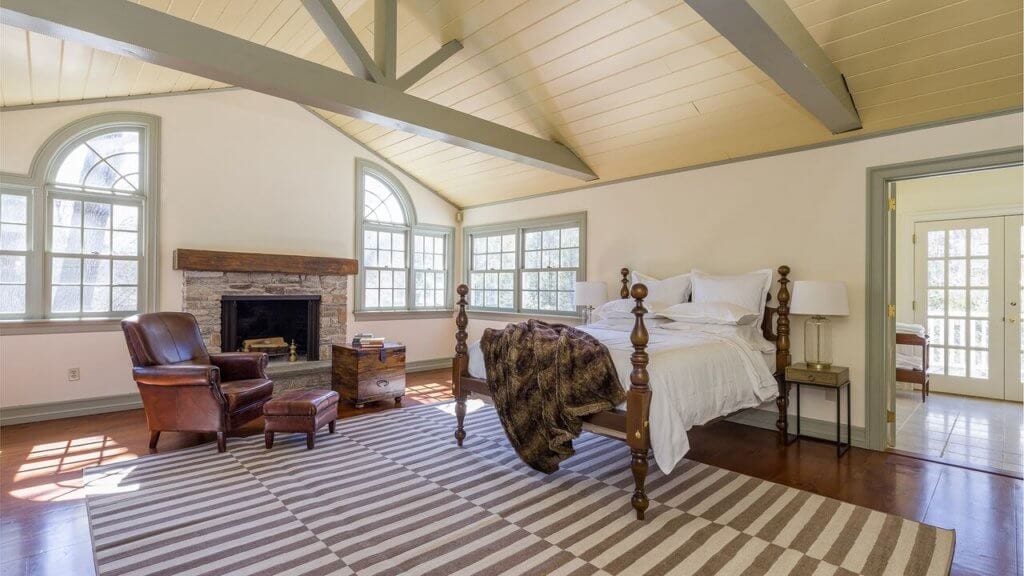 Deck
Nothing amplifies your home's curb appeal quite like a beautifully-designed and masterfully-crafted deck. Experts report that homeowners can expect around a 70% ROI with a deck addition.
A refined deck is a luxury feature from a real estate perspective, significantly increasing the marketability of your home (should you choose to sell it). A professionally designed and constructed deck is attractive to potential buyers, allowing you to sell your home faster and at a more desirable price.
A sleek, sophisticated deck lends a natural element and vibrant dimension to your home's exterior. Not only does the addition of a deck increase your home's resale value, but it also creates a perfect space to unwind and enjoy the company of family and friends.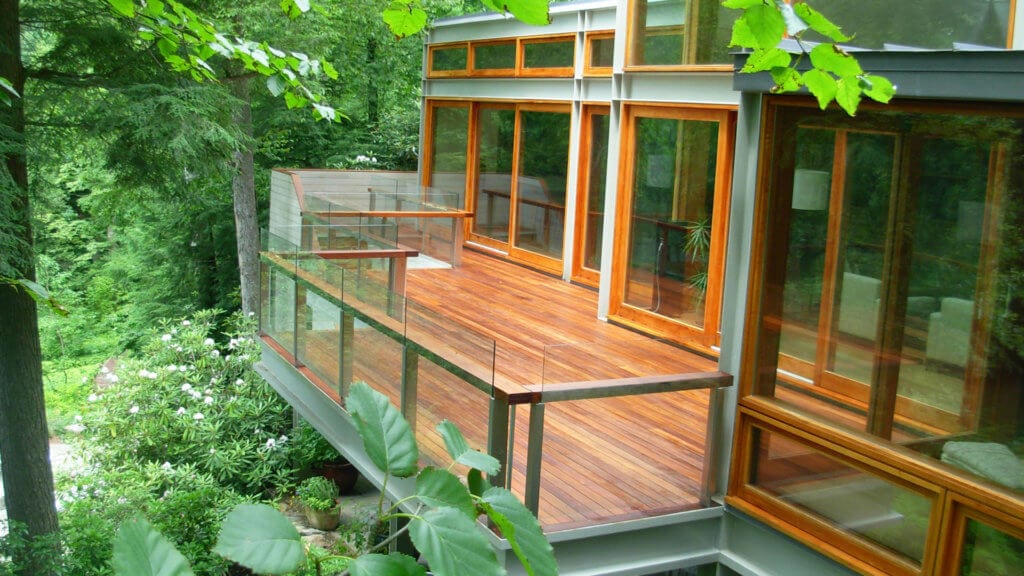 Bathroom
A masterfully constructed and designed bathroom addition will drastically improve your home's functionality and style. Luxury bathroom additions or remodels also present an opportune time to upgrade your space with state-of-the-art bathroom technology.
Having plenty of bathrooms in your home also creates a competitive advantage when it comes time to sell. Potential home buyers often cite finding a home with an adequate number of bathrooms in relation to the number of bedrooms as a priority. Studies reveal that buyers consider a one-to-one bedroom/bathroom ratio to be ideal when searching for a home.
Professionally crafted bathroom additions are perfect for homeowners looking to accommodate their growing family or expand their existing master bathroom. A spacious and sophisticated bathroom can take your home's luxury to the next level. Upscale bathroom remodels can result in around a 60% ROI for homeowners.
Ready to Get Started on Your Home Addition?
Our team of renowned design-build experts has the experience necessary to achieve the upscale home addition you've been envisioning.
Gerety Building & Restoration will work closely with you to make your dream home a reality. Our team of experienced design-build professionals is here to provide guidance and best-quality solutions throughout your project.
Let's discuss how we can get started building your dream home addition: