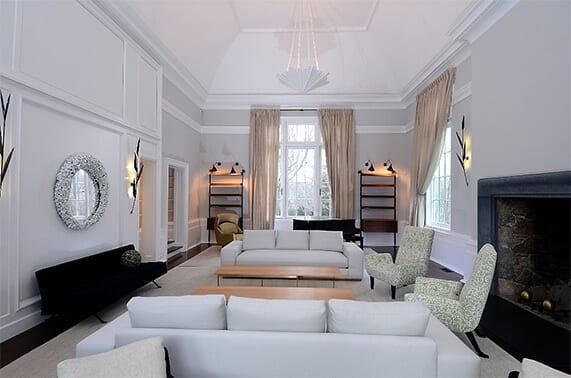 Gerety Building & Restoration
No one knows your dream home better than you. That's why our premier team of home remodeling experts starts every project with you—the client—to understand your vision and develop a clear, concise plan to achieve your home renovation goals.
We Walk Through the Home Renovation
Step-by-Step with Every Client
Client Meetings
We want to hear from you. You'll explain your specific renovation goals so we have a clear direction to take in the building process. We'll also schedule weekly or daily client meetings during construction to answer questions and evaluate progress.
permitting
Don't worry about the paperwork—we'll take care of it. We undergo the local permitting process and submit all certificates of insurance and licensing, and provide you with proof of workman's comp and liability.
After 40 years in business, we've developed working relationships with permit offices and building inspectors. We're familiar with town-to-town variations. If you need a variance, we're happy to accompany you to zoning board meetings.
Architectural/Engineering Consultation
Based on the scope of your project, structural and general engineering consultations may be required. Before we start construction, we make sure there is sufficient load support for your home improvement remodeling project. Our architects and engineers work together to bring your design vision to life.
Construction Phase
Owner Keith Gerety personally supervises all projects, providing experienced project management and attention. He works with the foreman to complete your project efficiently at the highest quality.
Many homeowners choose to stay in the house during construction. Gerety Building & Restoration is a family-owned business, and we're sensitive to your family's needs, especially when small children or pets are in the home.
Post-Completion
Your project may be only the first step in achieving your dream home. Our reputation isn't based on short-term results—we focus on building long-term relationships. If you require any follow-up related to your home remodeling project or your ongoing renovation goals, we're here for you.