Today, we wanted to inspire you and show you how you can turn an unused space into a thrilling activity that used to only exist outside of the home. We showed you some ideas for outdoor transformations, but this time we are going inside to showcase a Home Theater project!
Going to the movies is something that everyone enjoys, but in today's world Hollywood is bringing the big budget content straight to your home. Most streaming platforms now are offering new releases for a low cost and a lot of people are taking advantage of it. However there are certain things about the movie going experience that you can't replicate at home with ease; like popcorn from a machine, fountain sodas, theater seating or even the sound system. Lucky for you, the custom builders at Gerety Restoration can turn those impossibilities into realities and we recently got done on a project that turned an old attic space into the ultimate home theater.
So here are the top 4 features you'll need to create that nostalgic movie going experience at home!
1. 4k Projector & Screen
The most important feature to consider when starting a home theater project is what kind of projector and screen to get.
Going forward, everything will be at a minimum of 4K resolution, so it's best to try to get a top of the line at-home projector so you won't have to update the tech later on. Most projector screens are fairly uniform quality wise but in this case, size does matter. It's important to maximize your screen space as much as possible since this will help create that theater atmosphere. That's another reason why I recommend a projector rather than a typical smart TV, it helps create a theater atmosphere while mimicking the look of film as you stream your content over the internet.
I recommend the Sony VPL-VW915  for your home theater!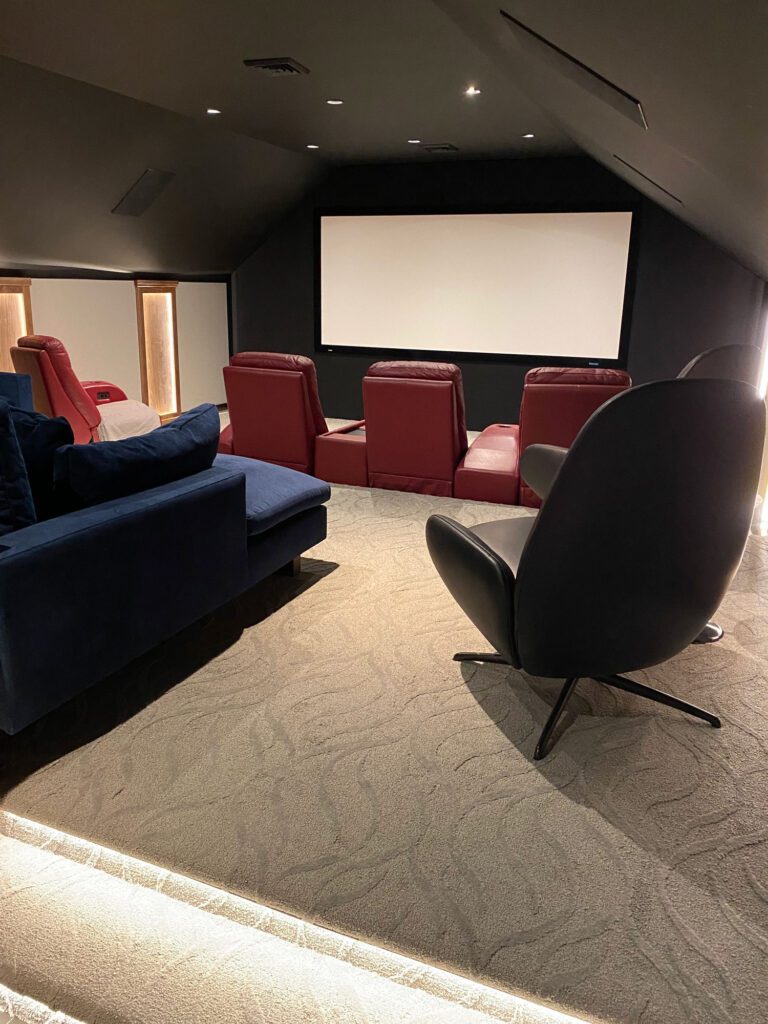 A screen w/4K projector visible from every seat in the room
2. Theater Sound System & Soundproof Insulation
The second most important feature behind visuals will be the audio experience of your home theater.
Most commercial theaters have surround sound systems, so it's important to start there. There are a lot of options for at home theaters that deliver on quality sound without hurting your overall budget. Sound systems can be anything from a sound bar with a bluetooth subwoofer or built in to the walls and ceilings. Depending on how powerful you really want the sound to get, you will also need some soundproof insulation so you don't disturb anyone else in the home who isn't joining.
This is a feature that when done right, will make you feel like you just sat down in a theater to see a new blockbuster release. All from the comfort of your own home.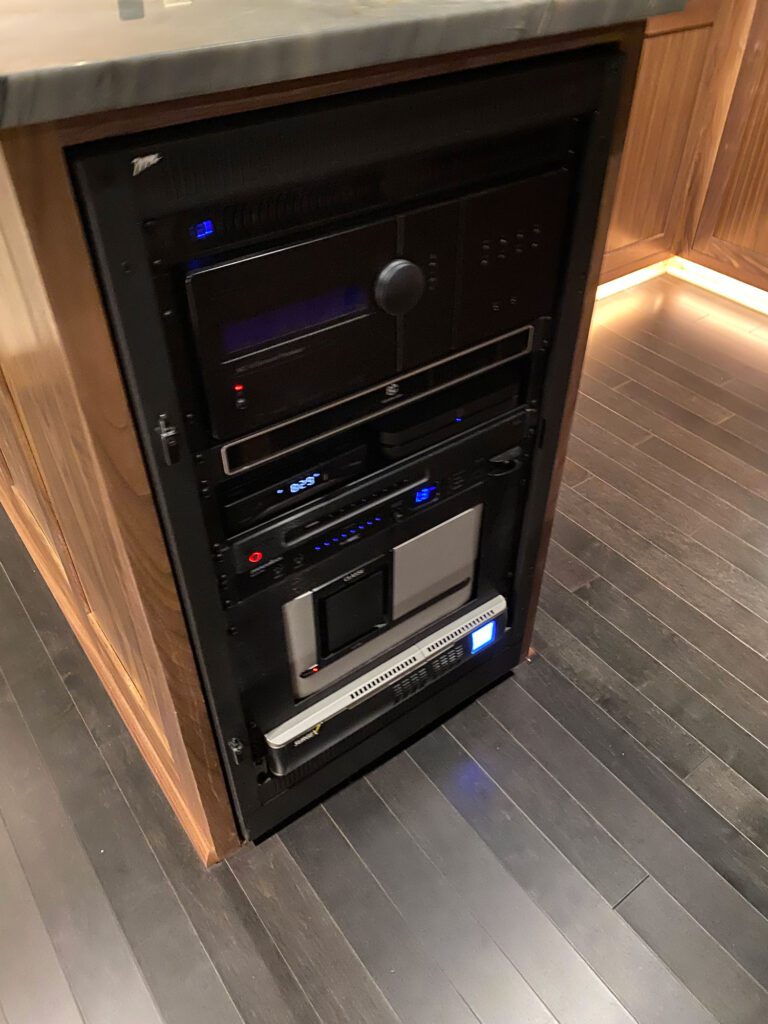 Top of the Line Surround Sound System
3. Theater seating
The seating options you choose for your home theater will be another key decision to make during this project.
The possibilities here are exciting because you can go in many different directions. You can opt for a typical sofa look that wraps around the whole room, or choose typical recliners you would find in your living room. We recommend going with traditional movie theater seating. Those big red motorized recliners are just as much part of the theater atmosphere as popcorn or fountain soda. Luckily, they come in many colors, and can actually end up looking a whole lot nicer than what you would find in your typical movie theater.
Don't cut corners on this feature! The only thing that can ruin a great movie is being uncomfortable the entire time.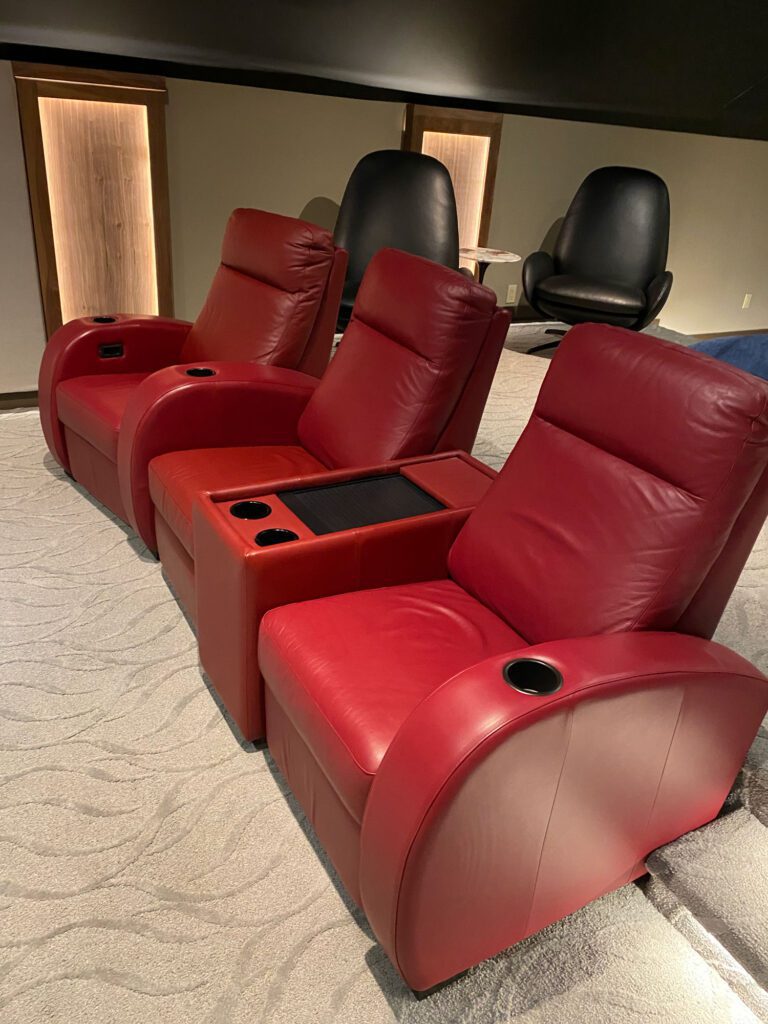 The theater seats we installed for a recent client
4. Theater Features & Mood lighting
It's not really the movies without things like popcorn or walkway and other mood lighting features.
Depending on your space, you may want to add things like a half kitchen, popcorn/drink machine or even a bathroom. You can have your own sizes of popcorn and drinks to really increase the level of theater immersion and have subtle mood lighting throughout the room. This way you can still move around for refills or a bathroom break without running into anything or even on of your guests.
This is probably my favorite part of theater projects because it allows for so much creativity. Ever been to the movies and wished they had something they didn't? The team at Gerety can make it a reality!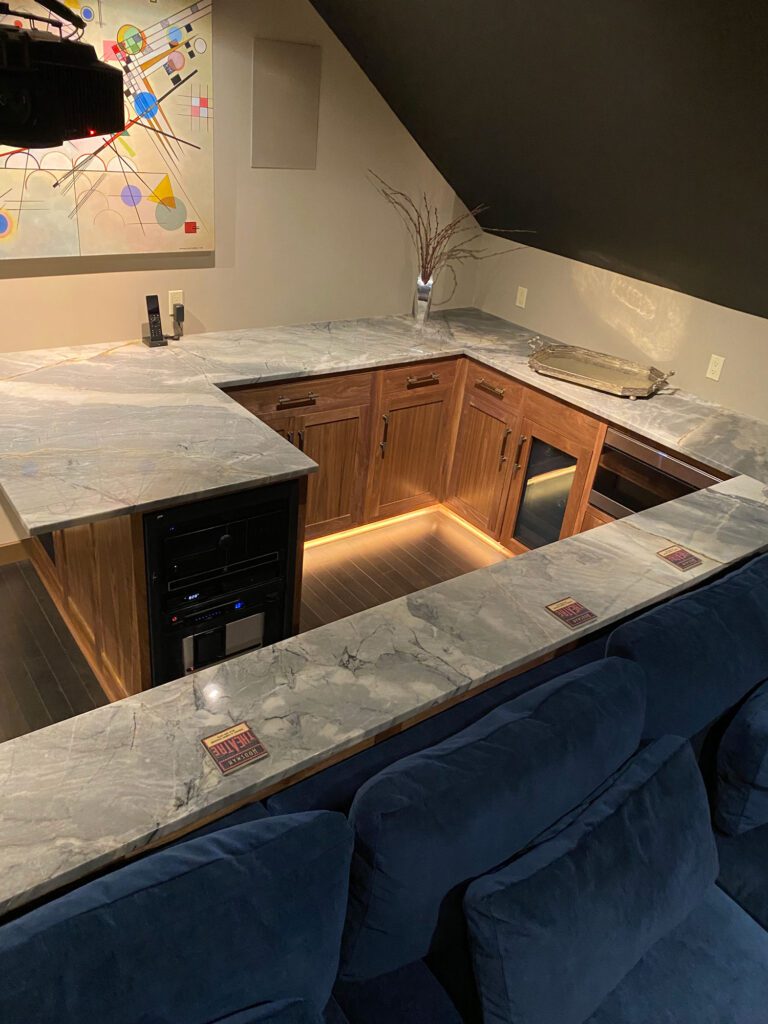 The half kitchen with bar seating and under countertop lighting
Turn that unused space into your dream home theater!
We know that times are tough right now, so take your lifestyle into account when planning your next home project. If you have your own idea on how you want to refresh your home, we are all ears and actually encourage our clients to look for inspiration from all over while making their decision. We have over forty years of experience as custom home builders and renovators, and are always able to meet any new challenge that is put in front of us, even a global pandemic.
Our professionals are ready to get working, and keep you safe from any harmful microbes in the process. Give us a call today!
Looking to hire a contractor your home refresh?
Trust the experts at Gerety Building & Restoration, who you can trust the future of your home with!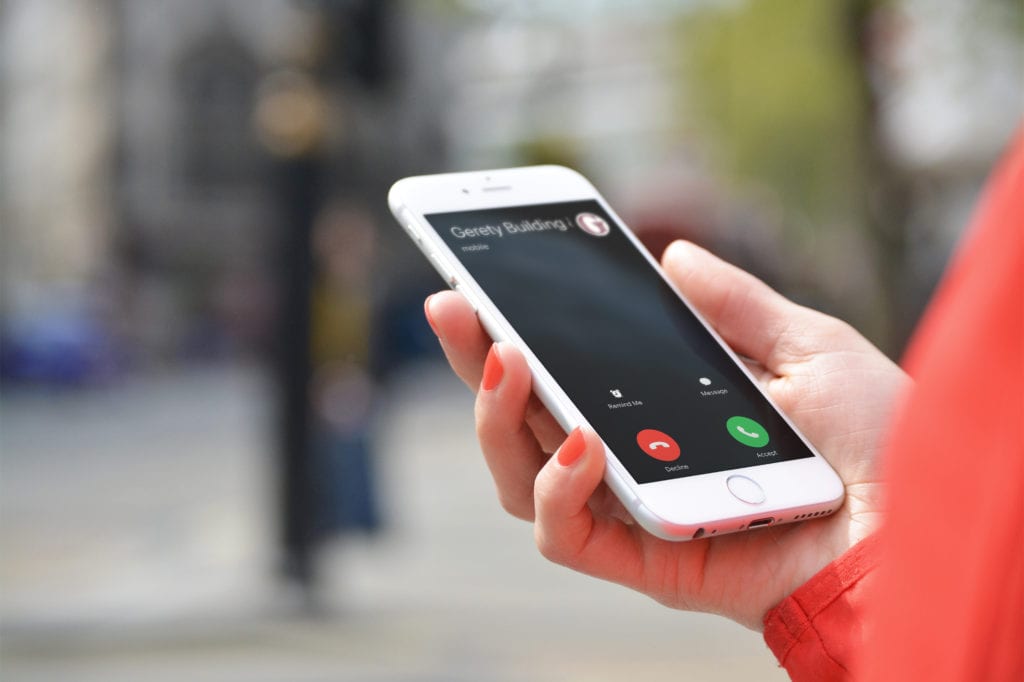 Tell us your vision, and we'll make it a reality.