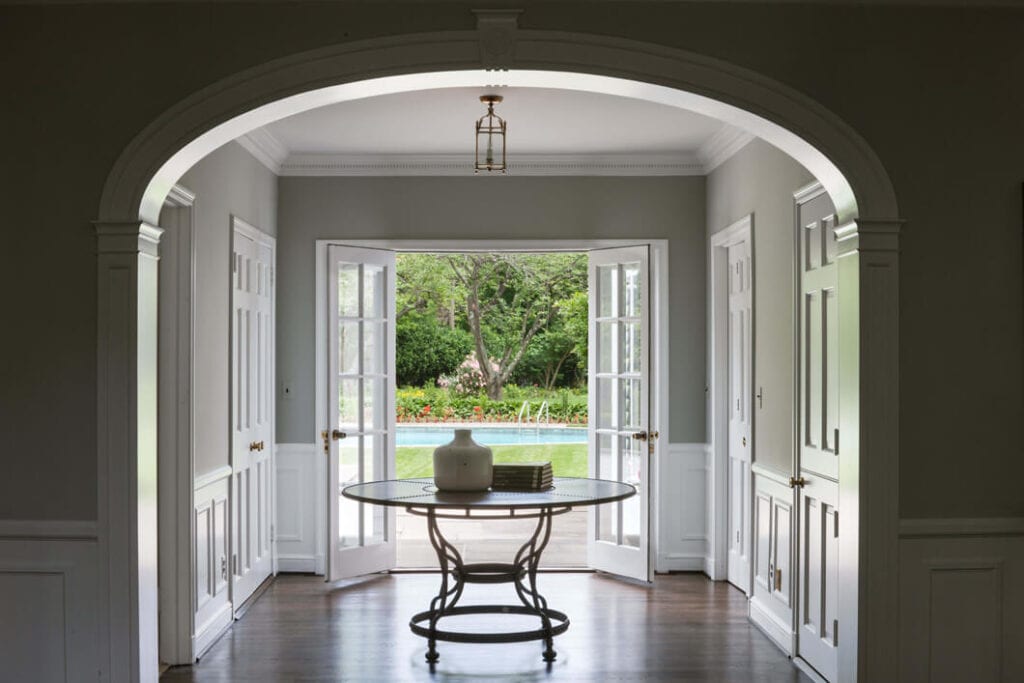 Whether it's this winter, the cold weather, or what's going on in the world right now – we could all use some inspiration. Welcome to our 2021 Custom Home Builder Photo Blog! This special edition blog is filled with dazzling photos showcasing our best projects, but these luxury shots are the end product. I'll provide some insight into the inspiration, the materials and all the different types of projects we do for clients that end in this beautiful photos. My hope is this blog will inspire you to start thinking about how to turn your house into a dream home, and how a custom home builder like myself can help you reach those aspirations.
We have over forty years of experience in design, construction, and custom home building, we really have seen it all, which makes us a great candidate for your next home project!
Safety: In these uncertain times, the health and comfort of your family comes first. Here at Gerety Restoration, we abide by strict safety protocols, providing temperature testing, masks, booties, gloves, and sanitizer for every worker that enters a home. With that being said, here are my favorite interior remodels to consider for your home.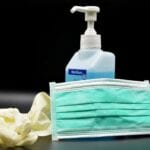 A New Kitchen with a Timeless Style
The kitchen is an extremely important space in your home, and one of the most common remodeling projects we get from our clients. There are endless decisions and routes you can take when first design (or redesign) your new kitchen. Are you going to go with solid wood cabinets? Or laminate? There are pros and cons to both choices. Solid wood is a more classic look and will adapt well to changing design trends, but certain changes in temperature or humidity can cause damage. Laminate cabinets are often more affordable, but if the laminate coating is not applied correctly it can fray and peel off.
Then there's the decision of what to do with your countertops! There are literally dozens of styles to pick from whether its granite, soapstone, marble, quartz or even ceramic tile. All of these options come with their own strengths and weaknesses. Stones like granite, marble and quartz are strong but can vary in price. They also require special upkeep, that say, ceramic tile may not need.
Appliances are another important decision and there are a couple different styles and ways to go. You can go "naked" with the base stainless steel showing, or we can even cover it up to match the style and color of your cabinets. Let's take a look at a few luxury kitchens we've built.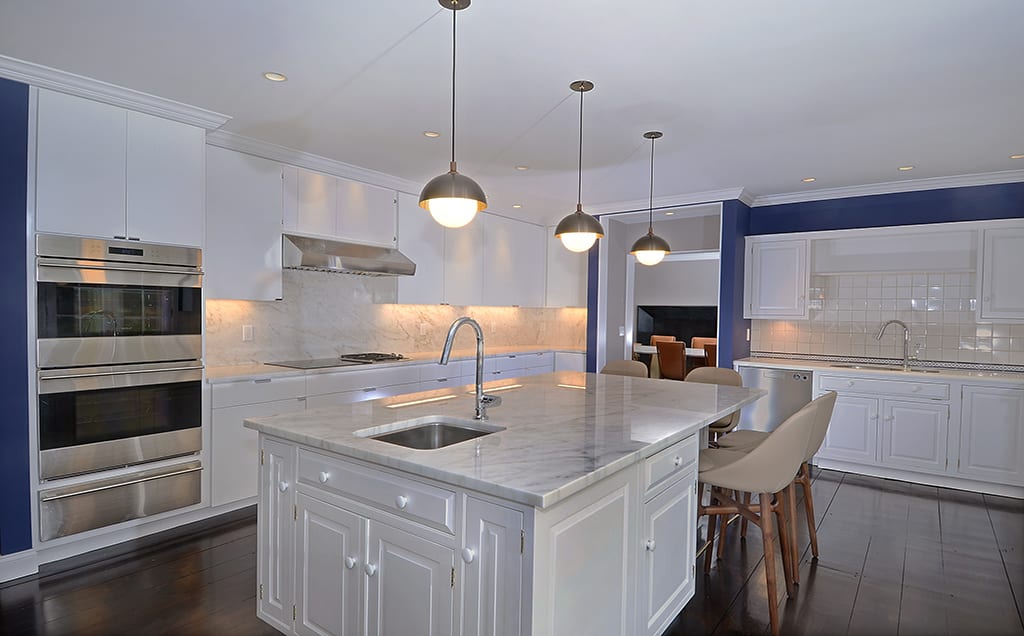 One of our finished kitchen remodel projects, with a mix of styles in the cabinetry and granite countertops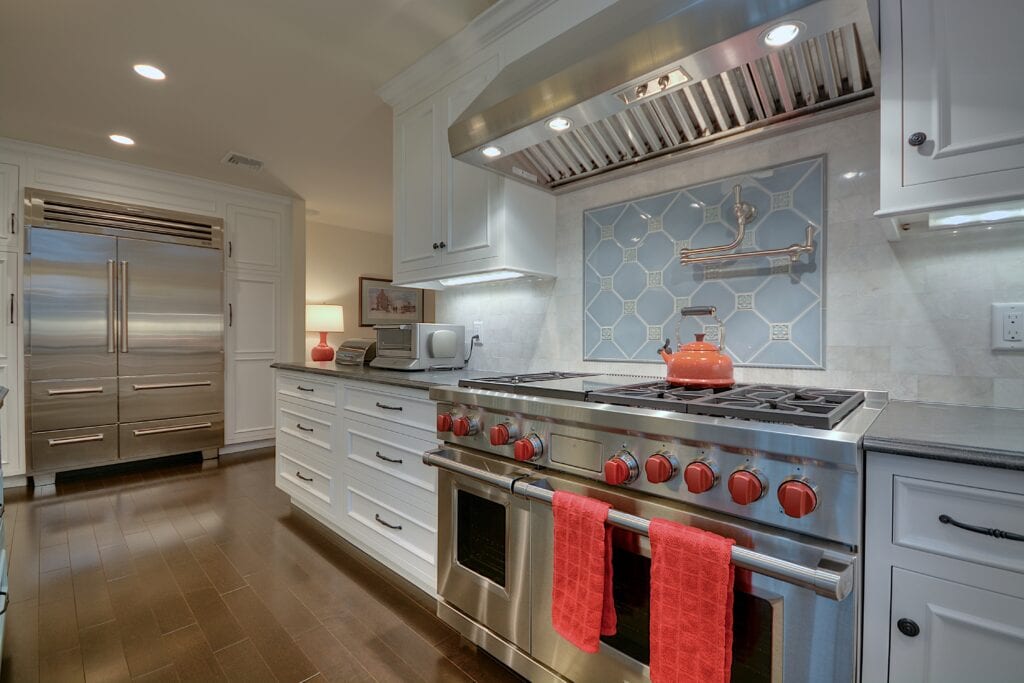 A finished kitchen with solid wood cabinets and stainless steel appliances
Your Dream Bathroom, Built to Last
A popular custom home remodel we do is a bathroom renovation, and the material design choices are similarly vast. It's extremely important to keep durability in mind when making these decisions since this bathroom will be dealing with stray water, steam and temperature changes. Some great materials to keep in mind for the sink countertops have been mentioned above, but similar to kitchen cabinets, there are cheaper laminate options available. A really unique newcomer on the block are crushed glass countertops, which are both eco friendly and won't be found in many bathrooms. Personally, I recommend engineered quartz, which is extremely durable and will do well with all the moisture from normal bathroom use.
Copper and bronze sinks are another potential material design choice you might make. They cost more than other materials like porcelain while being just as durable, but they develop a warm patina as time passes. Depending on your taste this could be a huge bonus when designing your bathroom.
The flooring is another area where you have a lot of design options. We recommend using either stone, vinyl or tile since they are all extremely waterproof, durable and come in many different styles. You can even have a smart floor! During construction we can add coils beneath the surface of the floor, all controlled by a panel on the wall.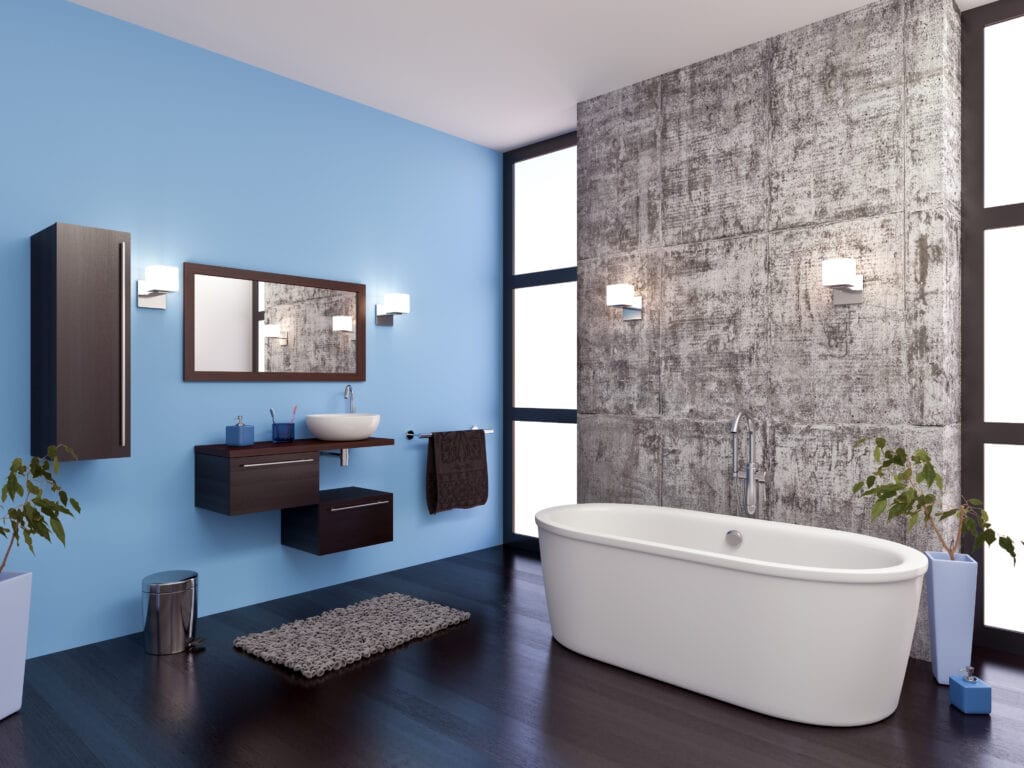 3d rendering and model of a luxury bathroom project in a custom built home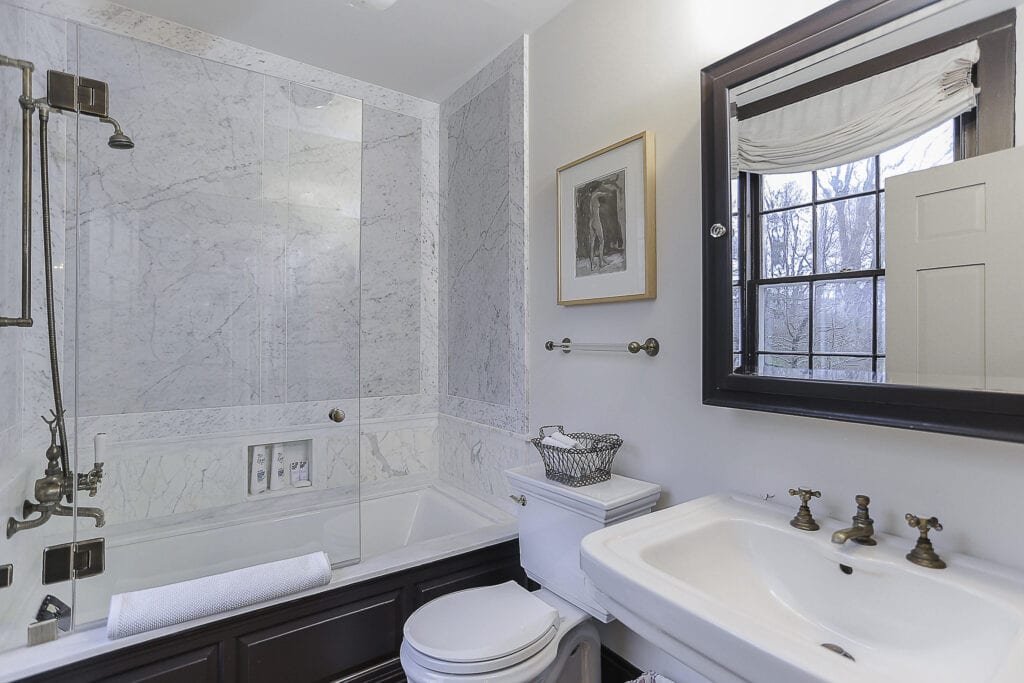 One of our finished bathroom projects after completing the design and construction process.
Unique Luxury Home Renovations | Saunas and Wine Cellars
Some of our favorite projects to do are the unique ones, like saunas or wine cellars. These projects have with their own challenges when it comes to making a decision on what materials you want to use, and honestly, they can often be limiting. Saunas are a project where choosing the right material is key in it being a room that will be a long lasting part of your home. Due to the high heat and moisture, it's extremely important to choose the right kind of wood. The wood you choose needs to not secrete any resin, create splinters, or get too hot. Some of the best types of wood to use are common aspen, red cedar, Canadian hemlock, common or black alder, pine and poplar. There are many more options to choose from since wood can vary greatly, but we think these are the best looking and most durable picks out there.
Wine cellars come with their own important limitations when it comes to wood selection. While it won't be dealing with the same type of high heat moisture that bathrooms or saunas do, they will have to stand up to the cold moisture and humidity changes of your cellar. The good news is that choosing the right material doesn't mean you are locked in style wise. Woods like mahogany, redwood, walnut, pine, cedar and oak are all great choices and come in many different color variations.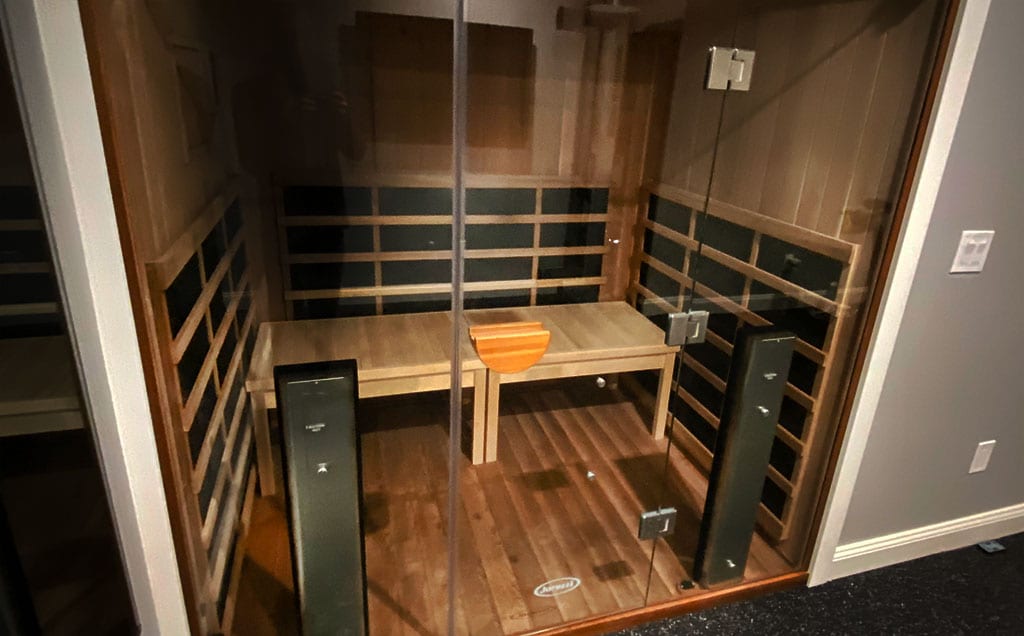 A home sauna we previously built for a client.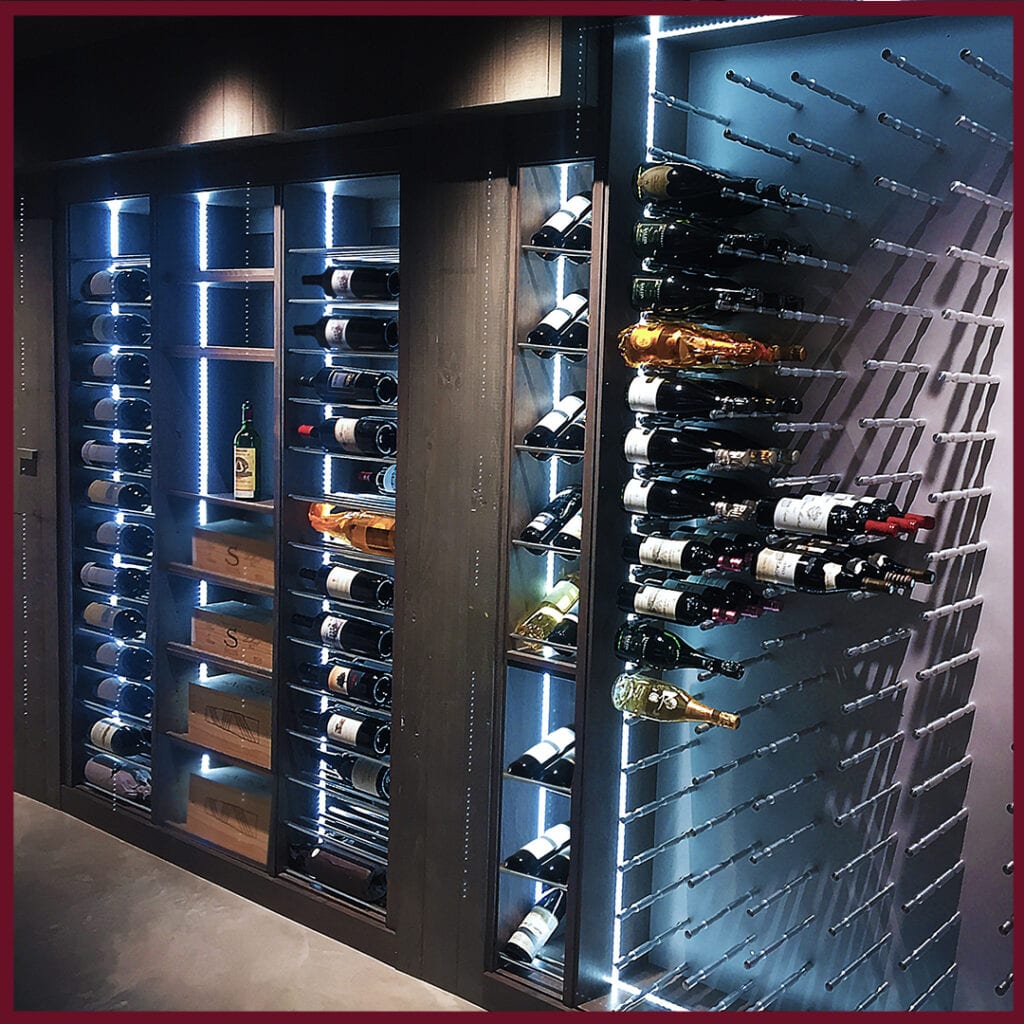 A personal, modern styled wine cellar we have previously designed for a client
Outdoor Patios, Pools & More
With everyone being stuck in their homes these days, I'm sure many of us are daydreaming of warmer weather and the luxury of fun outdoor activities that come with it. We have plenty of experience turning clients backyards into beautiful outdoor patios with pools, fire-pits and even sports courts.
The most important thing to keep in mind when designing and building these types of patio projects is the stone you pick for its base. Some of the most durable picks are brick and flagstone but these can be time consuming. These days we actually recommend concrete due to its durability and utilitarian qualities. Concrete can come in dozens of different colors, stamped patterns and textures while being a lot less slippery than other choices if you decide to put in a pool.
When it comes to what kind of in-ground pool you should get, we recommend getting a concrete base with alternative finishes. Concrete in-ground pools are durable while also being easily repaired compared to say a fiberglass base pool and can be easily stylized with different types of stones, tile and other human made textures.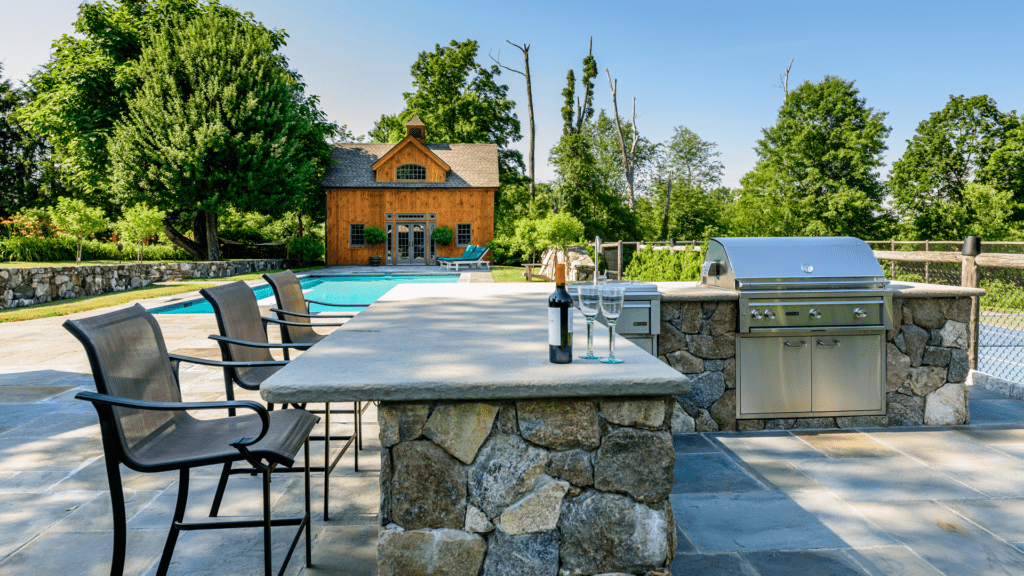 Everything in this photo we designed and built. We have suppliers for everything from lumber, stone and even appliances.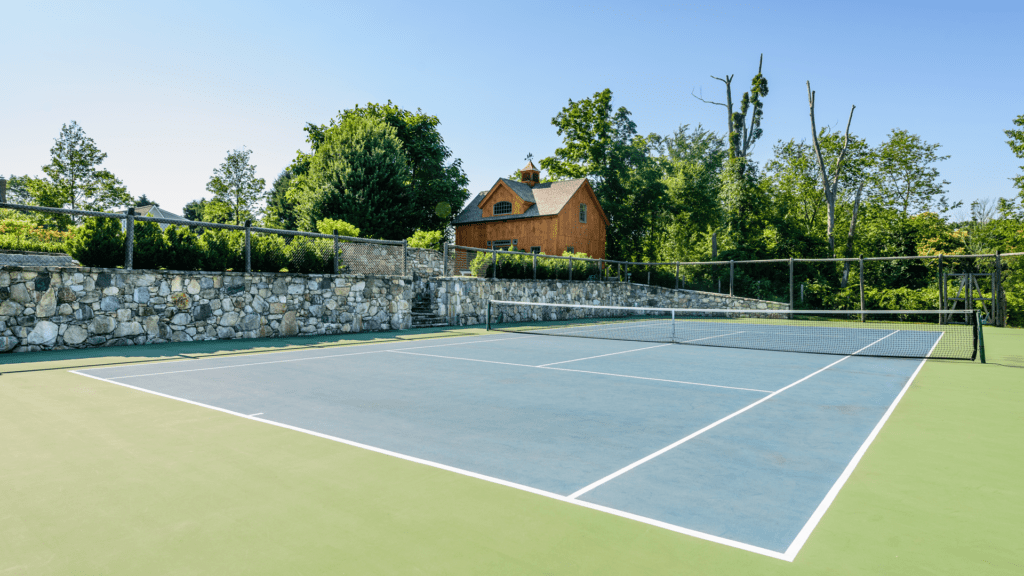 An outdoor sports court we built next to a pool and outdoor patio
Historic Home Renovations & Updates
Even though we specialize as a custom home builder, Historic home renovations are one of our specialties and projects that have been a big part of what we have been doing for the past forty years. We abide by the regulations intended to preserve the integrity of the homes history, and it takes a careful touch. With these types of projects, there aren't a lot of materials to recommend since it really comes down to a project by project basis.
Give us a call if you have a historic home that needs some sprucing up and we can start to get a better idea of the unique paints, woods and varnished needed to preserve your homes past.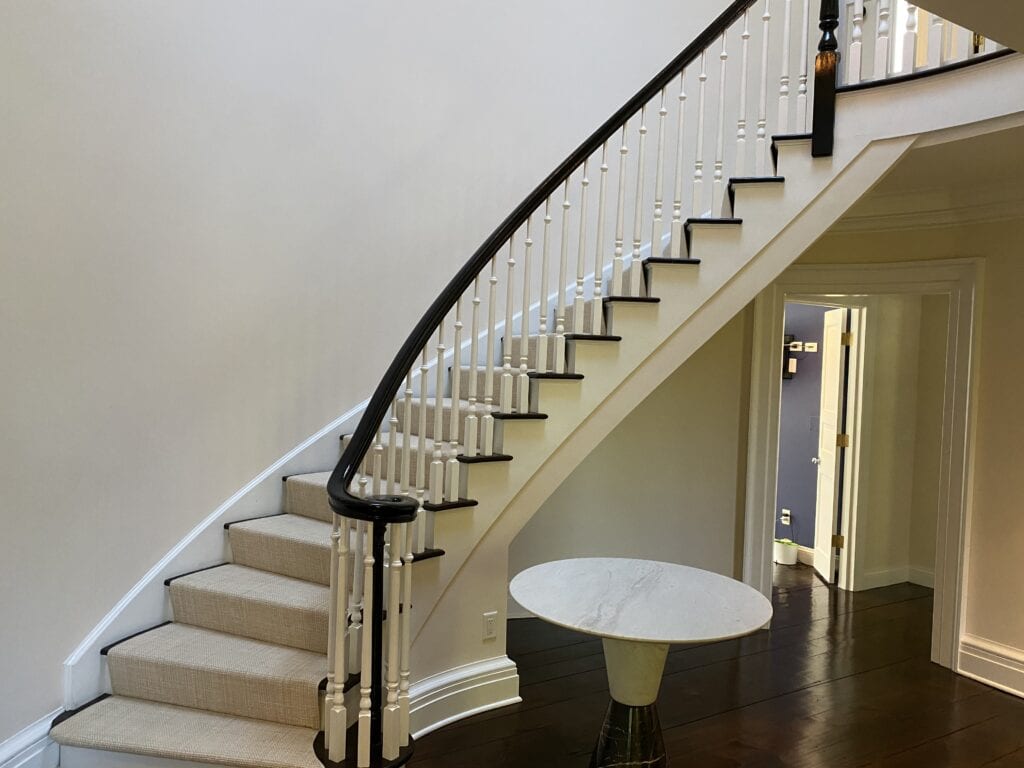 A spiral staircase we restored during a historic home renovation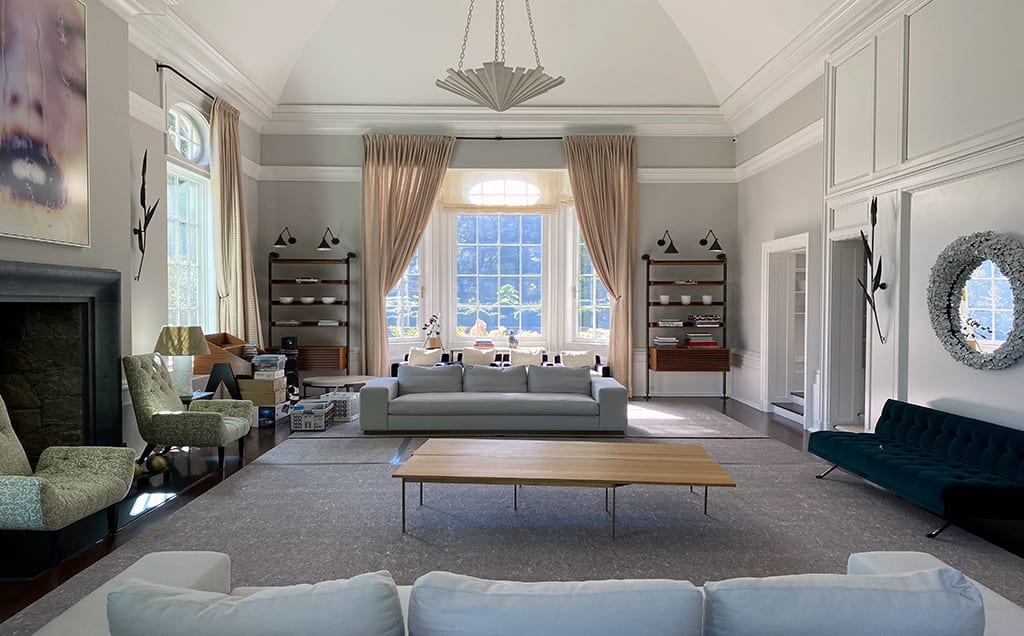 A historic home we helped design that is a perfect mix of a classic and modern look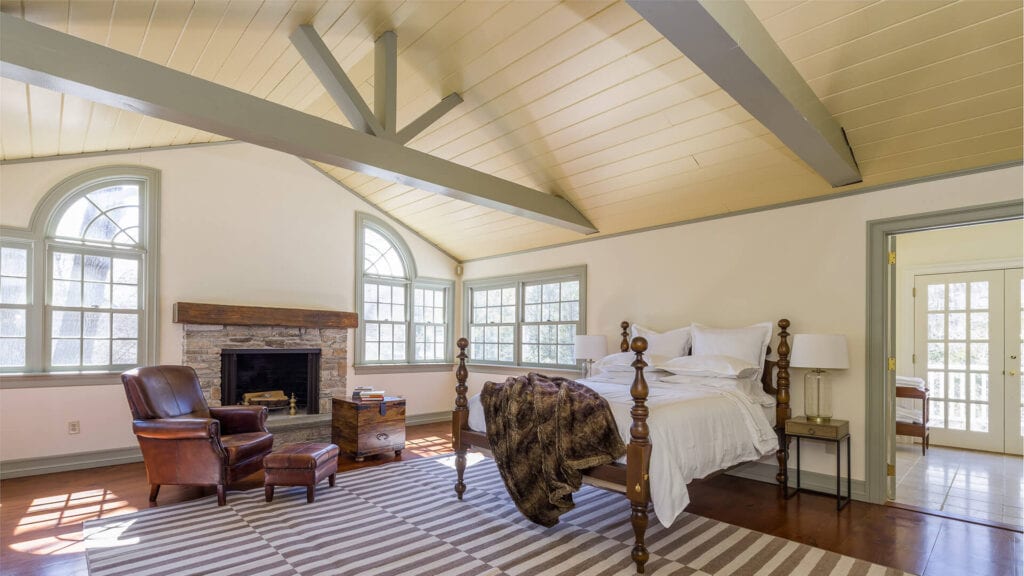 A bedroom we restored and designed for a client
Turn your inspiration into reality and give us a call today!
We know that times are tough right now, so take your lifestyle into account when planning your next home project. If you have your own idea on how you want to refresh your home, we are all ears and encourage our clients to look for inspiration from all over while making their decision. We have over forty years of experience as a custom home builder and are always able to meet any new challenge that is put in front of us, even a global pandemic.
Our professionals are ready to get working, and keep you safe from any harmful microbes in the process. Give us a call today!
Looking to hire a contractor?
Trust the experts at Gerety Building & Restoration, who you can trust the future of your home with!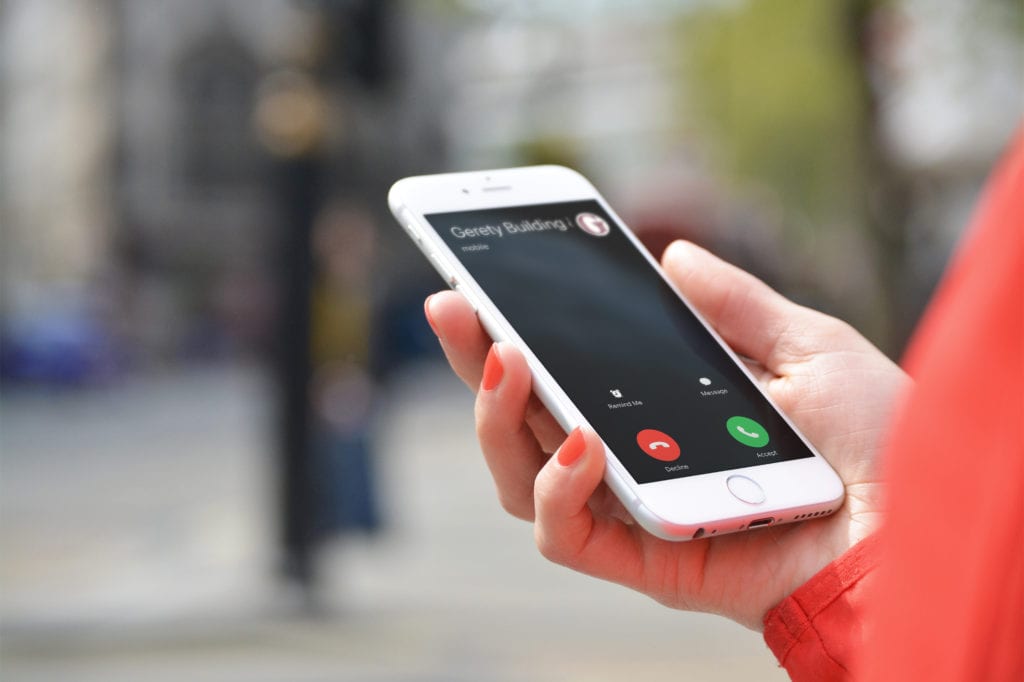 Tell us your vision, and we'll make it a reality.