The holidays are quickly approaching, which inevitably means more time in the kitchen. Whether you host a large family gathering or something small and intimate, having a luxury kitchen will take your experience to the next level.
A luxury kitchen is created through strategic design, high-end appliances, and incorporating elements that enhance the operations of a kitchen. Follow us as we take you through the steps to creating the luxury kitchen of your dreams!
Design a Floor Plan

The kitchen layout is critical because it will determine your workflow, and available storage space for pantry items and appliances, and set the scene for entertaining. If your current floor plan is not ideal, the first step will be a custom renovation. With a custom renovation, you will be able to make every decision regarding the kitchen design and layout. To assist with paying for a full kitchen renovation, consider using the money you have built into your home. You can receive funds as needed by utilizing a home equity line of credit, allowing you to complete the project without needing to know how much it will cost upfront. Plus, since you are using the funds for home improvements the interest can be tax-deductible.
Common kitchen layouts include L or U-shaped, galley kitchens, incorporating an island, or using the single wall style. We can work with you to design an arrangement that fits your needs and lifestyle. Part of the design process will include choosing cabinets, flooring, and the location of appliances. Prepare yourself for managing a renovation with these helpful tips.
Upgrade Your Appliances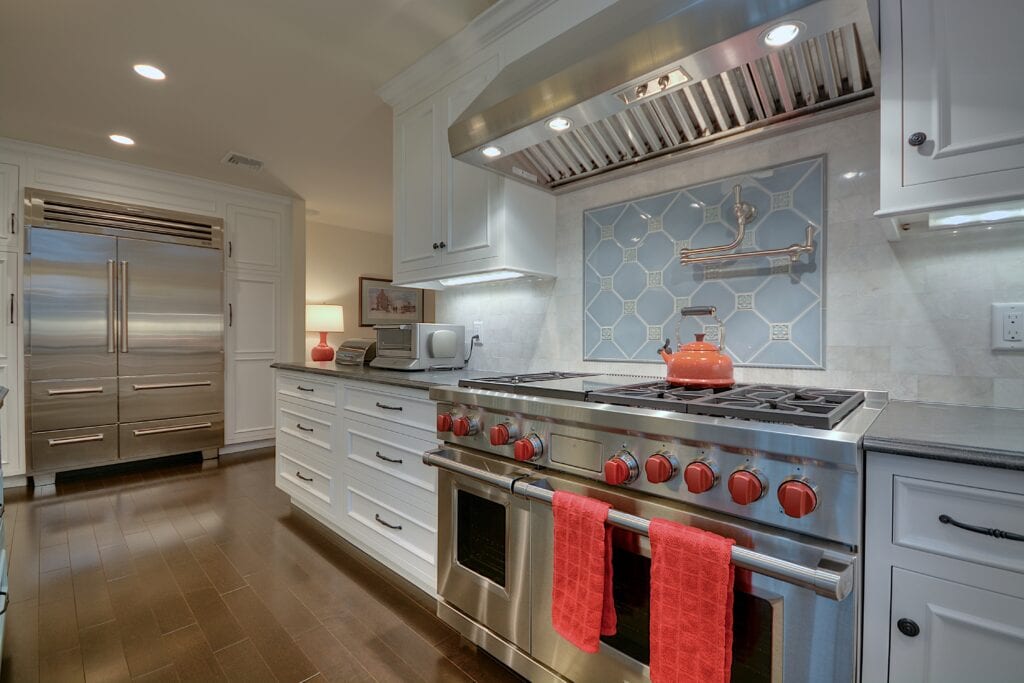 Luxury kitchens have an elevated feel and are sleek in design. Often, the main focal point is the stove. A pro-style range is a popular choice for a high-end kitchen and for good reason. A pro-style range allows you to cook multiple dishes at once and provides higher quality heating. Not to mention the elegant aesthetic you can create by having a pro-style range. This allows for your kitchen to perform in both function and style.
There are many types of ranges you can choose from and you can personalize them to fit your kitchen's needs.
Other appliances you may want to consider upgrading are your dishwasher, refrigerator, and microwave. With a custom renovation, you can decide where you want to place your appliances and even have spots that are built in for them so they are hidden. This is a common element of luxury kitchens. For inspiration check out past kitchen projects we have completed.
Choose Thematic Elements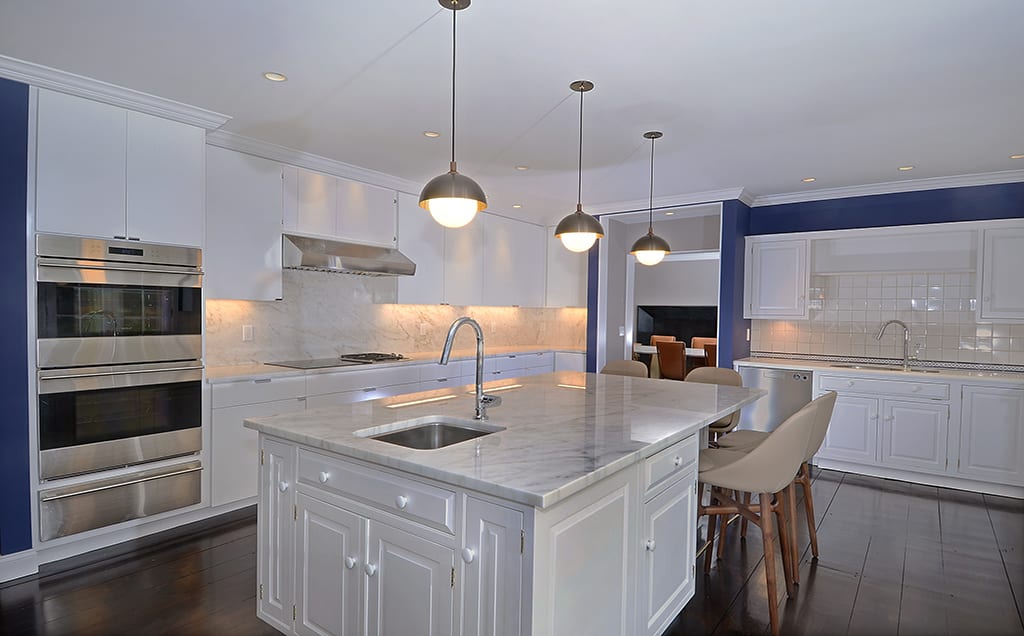 Once you have chosen the design for the floor plan and the appliances, you can start thinking about the elements that will contribute to the overall appearance of the kitchen, such as flooring, sink style, and hardware.
For the flooring in the kitchen, you have many options including, hardwood, tile, luxury vinyl plank, and stone. What you choose may be determined by what flooring you have in the rest of your home. You will want to consider the upkeep and cleaning of the floors you choose and how it adds to the overall kitchen appearance. When choosing your style of sink, you really can't go wrong. Many luxury kitchens have large farmhouse-style sinks. These are both visually appealing and functional. Your sink can be made from stainless steel, porcelain, or other materials. Lastly, depending on the flooring you choose, the cabinets, and the color of your kitchen, you will want to choose hardware that complements the design.
You spend a lot of time in your kitchen whether it's cooking for yourself, loved ones, or entertaining guests. Elevate your space with a custom renovation so that it will work better for you and your lifestyle. We can help you design the kitchen of your dreams.
Looking to hire a contractor your kitchen refresh?
Trust the experts at Gerety Building & Restoration, who you can trust to build any of these bright basement ideas, as well as many other home renovation services!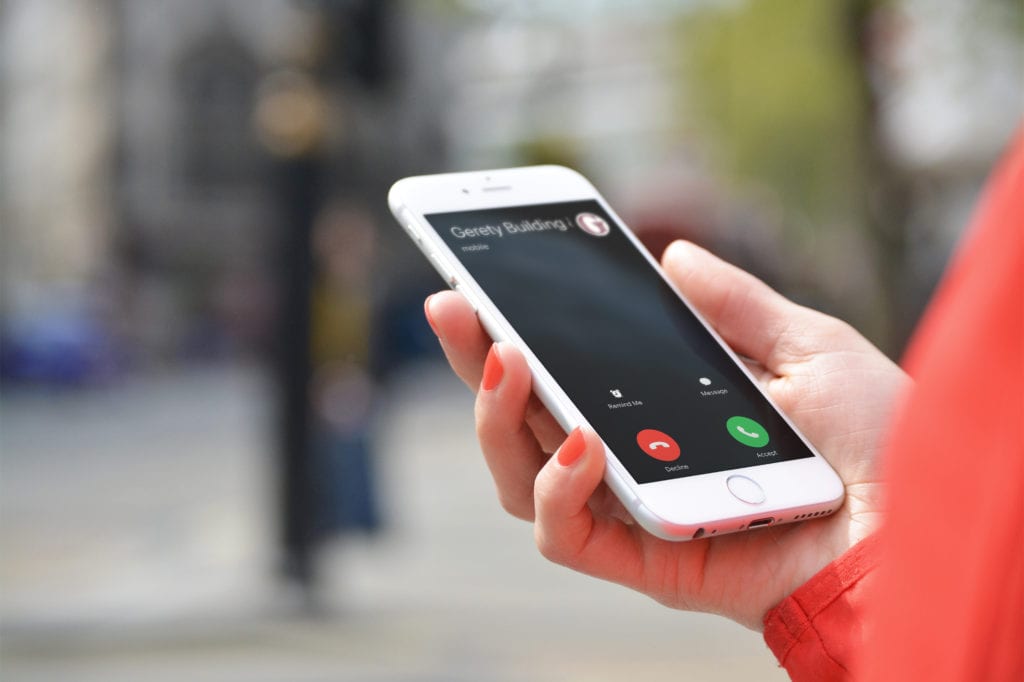 Tell us your vision, and we'll make it a reality.