When those cold fall days and nights rolls around, your backyard is probably the last place you would think to hang out with family and friends. That's what summer is for, right?
Well, the fun doesn't have to end when the pool's closed and the leaves start to fall. There's plenty of ways to keep the outdoor fun going, it just takes a bit of creativity and the right plan for your next outdoor remodel.
Check out these four fun ideas to keep the family outside this fall, and plan your remodel today so next Fall your backyard is the talk of the town!
1. Outdoor Kitchen & Bar
Who doesn't enjoy some family time under the beautiful night sky or basking in the Fall sun? Why not get some fresh air while preparing a meal for family and friends?
Outdoor kitchens & bars provide a space for family and friends to gather, share a drink and enjoy nature's beauty. It's perfect for neighborhood parties and with some added outdoor heaters, it can entertain for the whole night.
What's great about outdoor kitchens & bars is that they never really go out of style, and can be used in every season, except Winter. You can also get creative in the design, making it a unique aspect of your home and yard. Want to feel like you live in a tropical paradise? Go with a bamboo, wicker style design. Looking for something more modern? Go with an outdoor granite countertop with rock walls.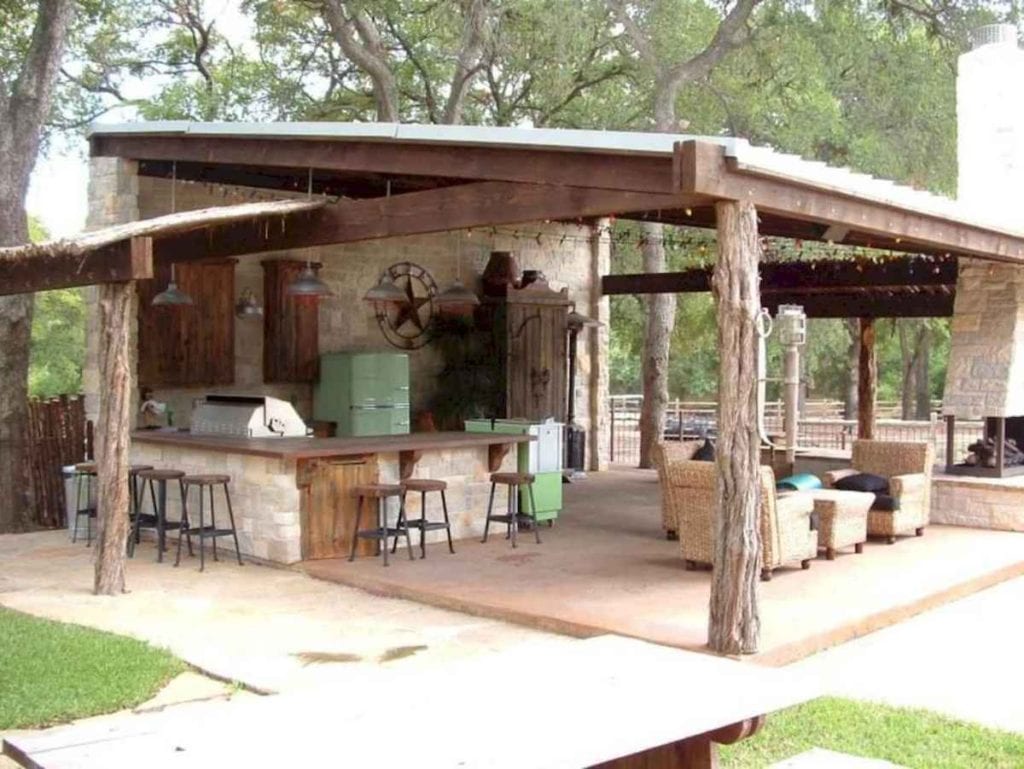 2. Raised Firepit
Raised Firepit's are a great addition to any yard, providing another great space for family and friends to gather.
It's a good way to have a romantic evening with a loved one, or to entertain the neighborhood kids with s'mores during a sleepover.
They come in all different styles and sizes, but one thing's for sure: you can't go wrong with a roaring fire on a crisp Fall night.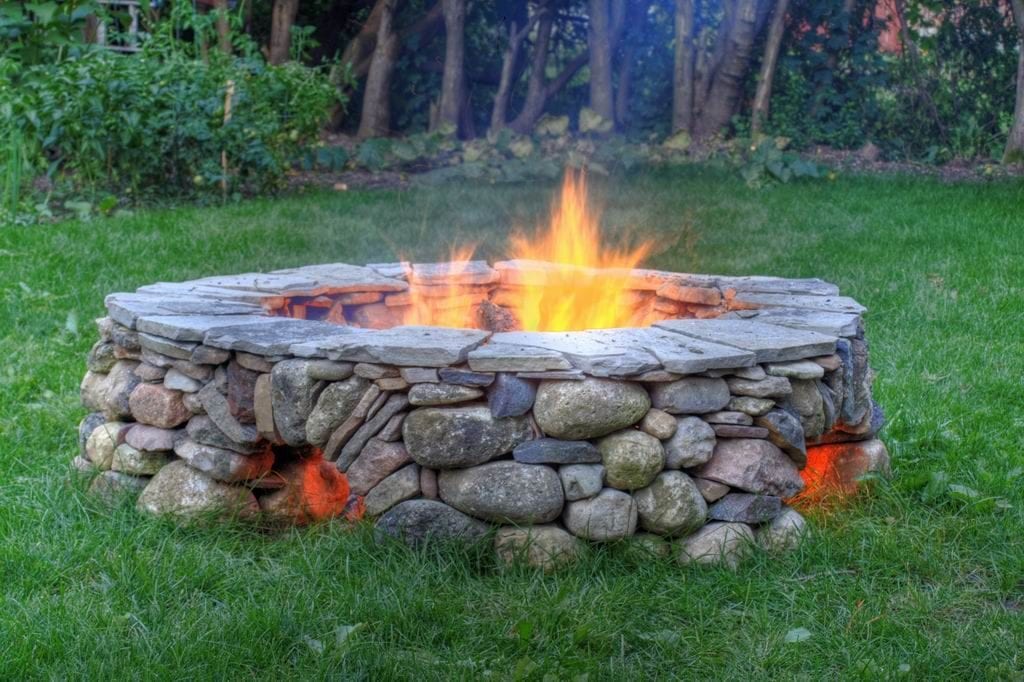 3. Outdoor Jacuzzi
The pool might be closed, but a jacuzzi stays open year round!
A backyard jacuzzi is something that the whole family can enjoy and lets you get the most out of your yard. It can be used to spend some quality time with a significant other, while also letting the kids break out their swimsuits in the middle of the coldest months of the year. It provides a fun and engaging activity for people of all ages, and will make your backyard a neighborhood destination.
They come in several different styles, from above ground to in ground outdoor jacuzzis.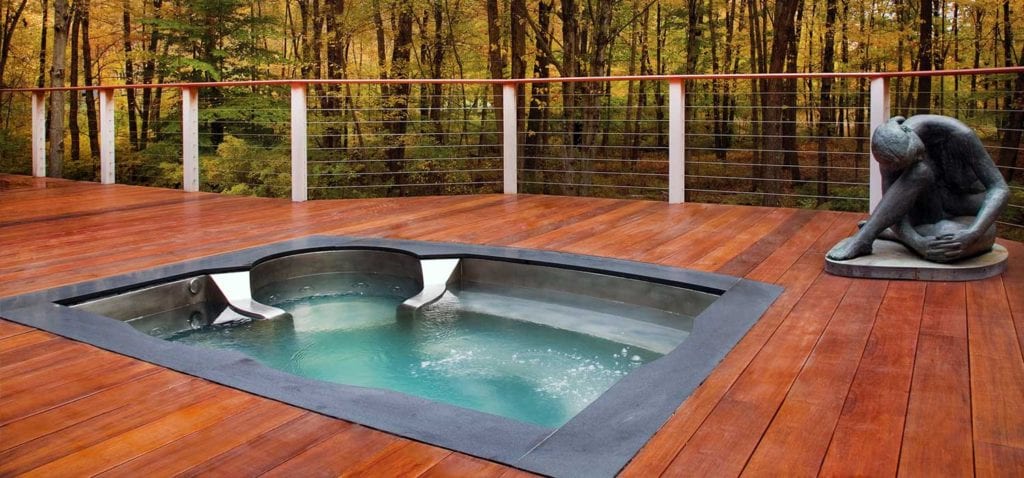 4. Outdoor Movie Projector
Watching movies is a pastime that everyone enjoys, and there is no better way to watch a story unfold than to do it beneath the night sky. A backyard movie projector is a creative way to keep the fun going and is perfect for the fall season. Why is it perfect for the fall? One word. Football.
Have family and friends over for the game, throw some meat on the grill and enjoy the outdoors without missing any of the big plays.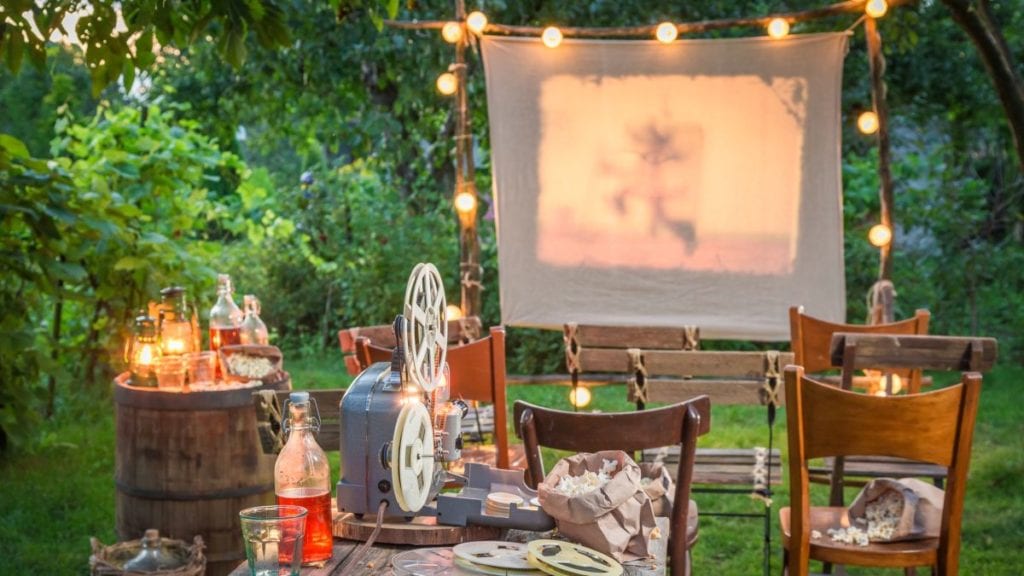 Focus on Fun
The best part of this remodel; is the potential for fun.
Planning a kitchen, or a dining room or a living room comes with stress. These solutions to make your backyard into a space you can use in colder seasons can be as creative as you like and really give your home a nice personal touch.
For projects like this, it's important to think outside the box and just have fun with it!
Ready to Upgrade Your Backyard?
Trust the experts at Gerety Building & Restoration, who can work with you to take your backyard to the next level, and have it be the envy of the neighborhood!
Tell us your vision, and we'll make it a reality.