Spring is right around the corner, the perfect time to start your next home renovation project. The weather is favorable enough to begin preliminary construction, and if you plan correctly, you may be able to make the most of your renovation by summer.
Whether you're planning on an exterior or interior renovation, the possibilities are endless. For more than 40 years, the Gerety Building and Restoration team has been helping Westchester and Fairfield County clients visualize, design, and craft their dream homes.
Spring is the time to renovate in the Northeast. Here are a few luxury renovation ideas to explore as we enter the warmer months:
Design a Luxury Backyard
As the temperatures warm up, you finally have the opportunity to enjoy your outdoor living space. Spring is the time to set your family up for an enjoyable outdoor summer by designing (or renovating) luxury outdoor spaces.
By tackling this project in the spring, you'll be able to enjoy your new outdoor space not only in the warm months, but the cooler fall months as well.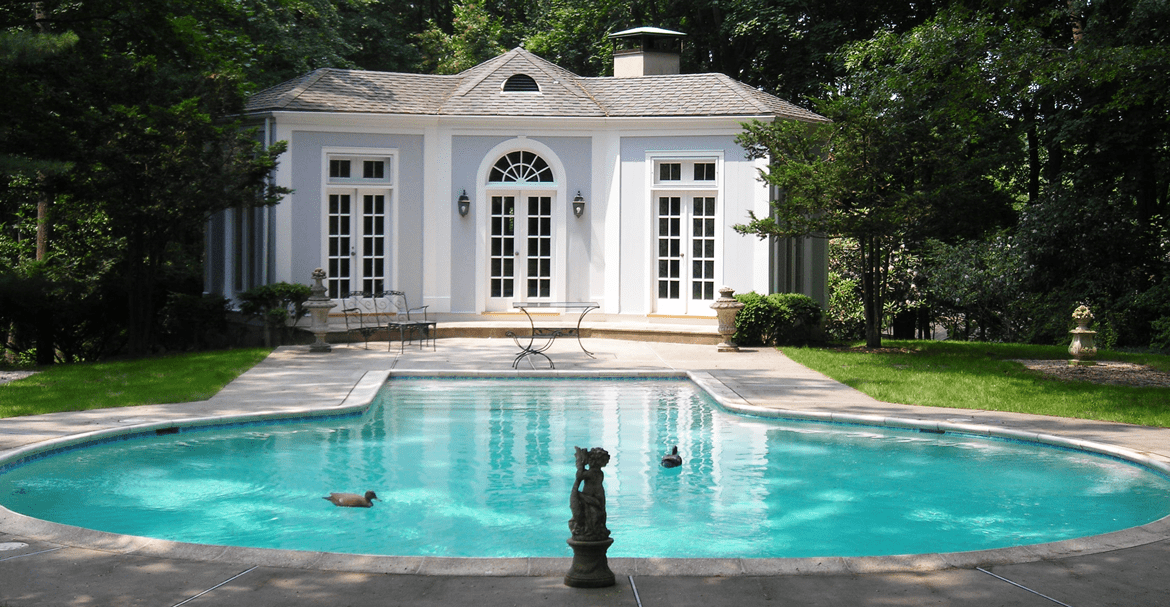 It's worth noting that if you're looking to add a deck, spring is a particularly great time because the ground is typically softer, making deck-building—which requires hand-digging—much easier.
If you have a love for both fine cuisine and fresh air, consider adding an outdoor kitchen to your backyard oasis. Many people focus solely on their home's interior when they're planning a spring renovation, but an outdoor renovation is a great approach to a spring home improvement project.
According to a recent NAHB survey of U.S. homeowners who already have an outdoor kitchen or plan to invest in one, there are five outdoor kitchen aspects in particular that seal the deal:
A fountain
A fireplace
A pool
A built-in grill
A pizza oven
A fundamental part of our process at Gerety involves regular client meetings to ensure we're creating a space that meets your needs. Whether you're planning on installing a water feature, a custom patio, or a backyard sports court, we'll work with you from the start to ensure your project doesn't just meet—but exceeds—your expectations.
Create a State-of-the-Art Kitchen
Kitchen renovations are among the most popular luxury renovation projects for homeowners. Spring is the perfect time to redo the culinary centerpiece of your home—and with these 2019 kitchen trends, there's plenty of inspiration to get started:
Smarter Kitchens—High-Tech Appliances
Transitional Kitchen Designs
Farmhouse Chic Stylings
Ceramic or Porcelain Tile Work
Creative Quartz Countertops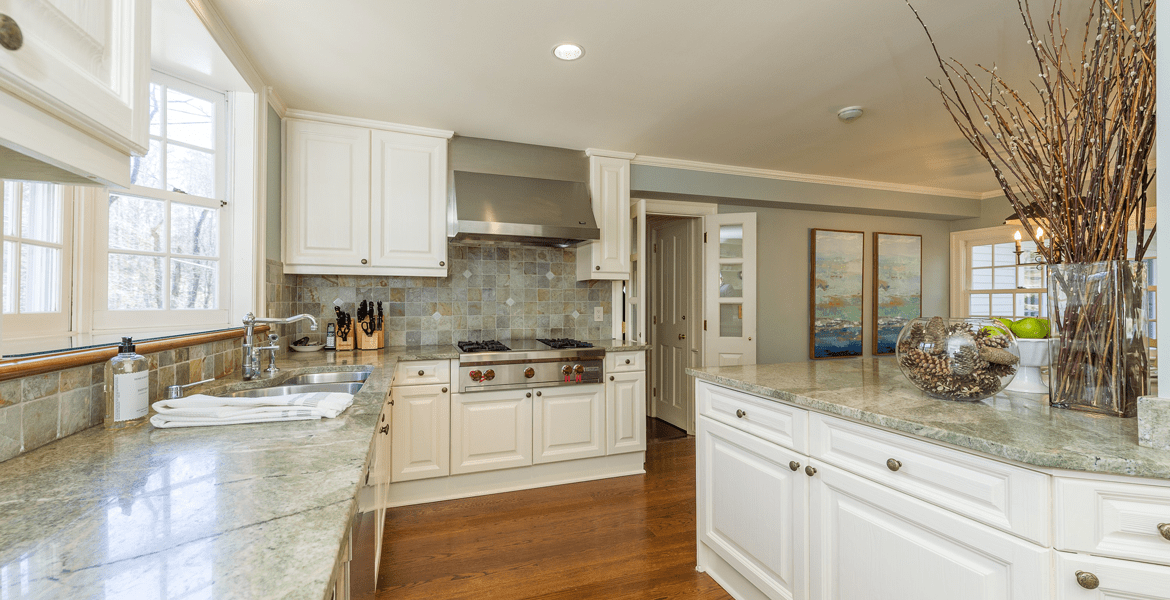 Reimagine Your Flooring
Many homeowners see their flooring as a necessity—not a luxury. Spring is the best time to redo your floors for a few reasons, most notably the weather.
For homeowners in the Northeast, the spring weather provides the perfect balance of temperature and humidity to ensure your floors acclimate before installation. The cooler spring temps and crisp, clean air are the perfect conditions for opening windows and doors to air out your home naturally.
Whether you're installing the highest quality mahogany wood floors or you're looking for a one-of-a-kind tiling design, a new floor concept can take your luxury home to the next level.
Grow Your Home with a New Addition
Spring is the perfect time to add a new room—or an entire floor—to your home. There are countless ways to expand your living space with a luxury home addition. Whether you plan on adding a dining room, a great room, a living room, a master suite, a sunroom, or a second-story addition, spring is the perfect time to expand your home.
When making your spring renovation plans, trust the experts. Home renovations of most any kind require design and architectural expertise to ensure not only a successful project, but also one that's done on time and on budget. Gerety Building & Restoration will work closely with you to make your dream home a reality.
Let's Discuss Your Spring Renovation Goals