As the color of the leaves change, the weather gets cooler, we want to experience fall and shake the cabin fever we've all had this year. Everyone has been doing their part during this pandemic and that has meant spending a lot more time at home than we are used to.
This inevitably leads to homeowners being confronted with all the things they'd love to change about their home space, with a lot of it coming not just from want but necessity. You can't really go go to the gym, out to eat or even work without taking some type of risk. A risk most people aren't willing to take, especially when they can imagine utilizing space around the house to create similar experiences at home.Home renovations are some of the lowest risk interactions you can have during a pandemic, especially in a digital age where contracts can be signed and reviewing online.
Well if you're looking to refresh your home this fall, I have some good news for you, we are open for business! Here are my top four renovations to refresh your home this Fall.
1. Creating a home office
One of the best uses of any space in your home is to convert it into a home office, especially after this past year.
Not only is this an affordable option, but with changing work attitudes even after the pandemic subsides, investing in a home office will have value beyond 2020. A lot of companies are deciding to use their space in the future as more of a collaborative space and giving employees the option to have a hybrid work schedule. This is a project that has a great return on investment, and can double as a space for a family computer.
We have amazing designers on staff who can make the most out of your space, and make it look great on Zoom calls!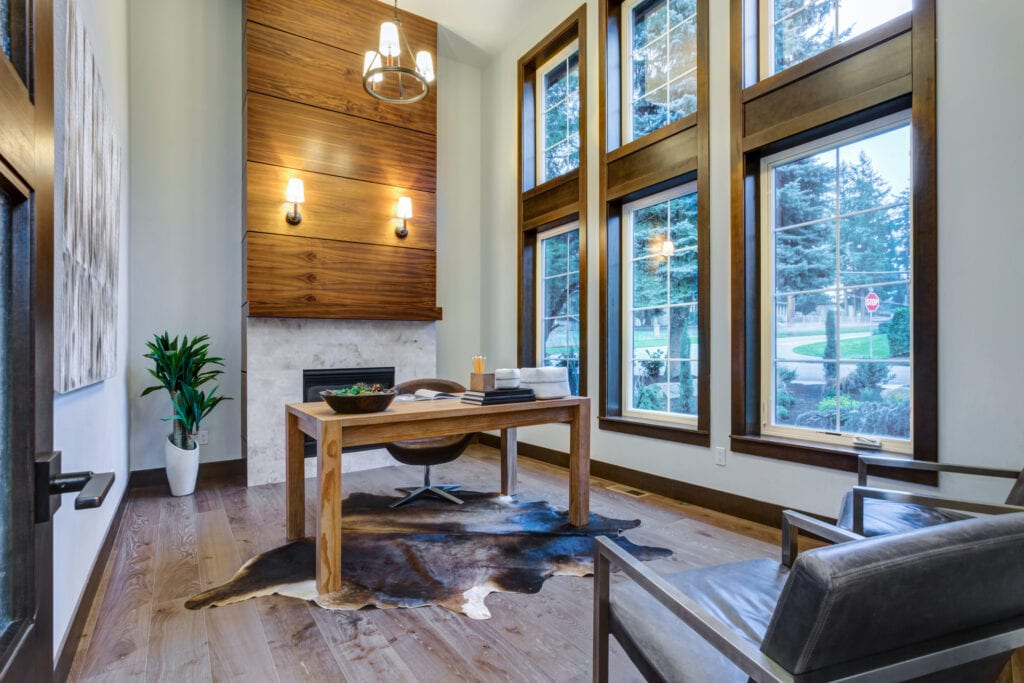 2. Basement Bar & Wine Cellar
One of the biggest things people miss experiencing is the camaraderie of sharing a drink with family or friends at our favorite bar.
Luckily, you can create that same environment in your home, especially if you have a roomy basement or one that you aren't currently using. A basement bar or wine cellar is a great home project that can be used in any season to host family or friends. The basement is usually a prime location for a project like this, since that tends to be peoples largest unused space and stays naturally cool, which is ideal condition for wine storage.
Whether its the holidays or your favorite teams home opener, you'll never regret putting one of these in your basement!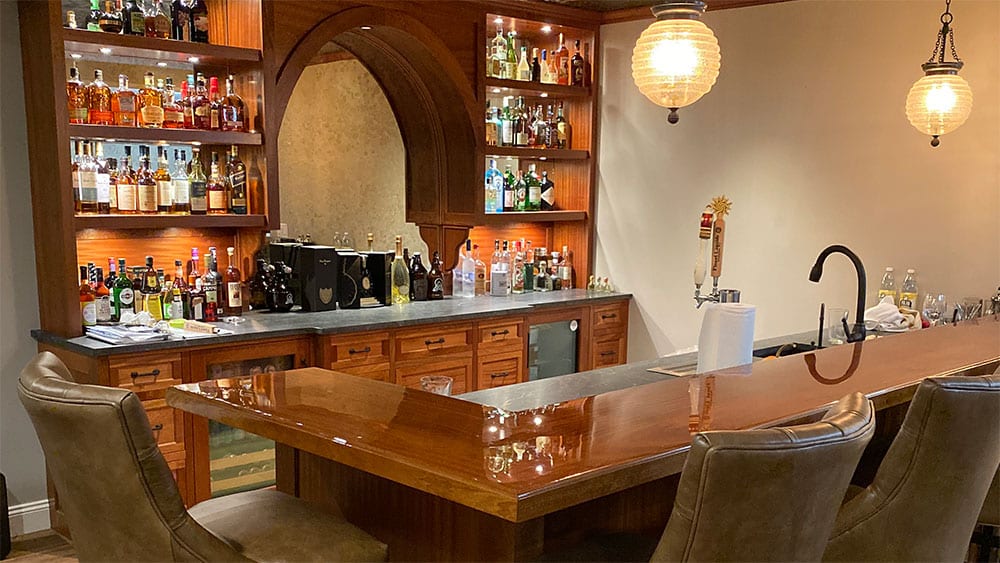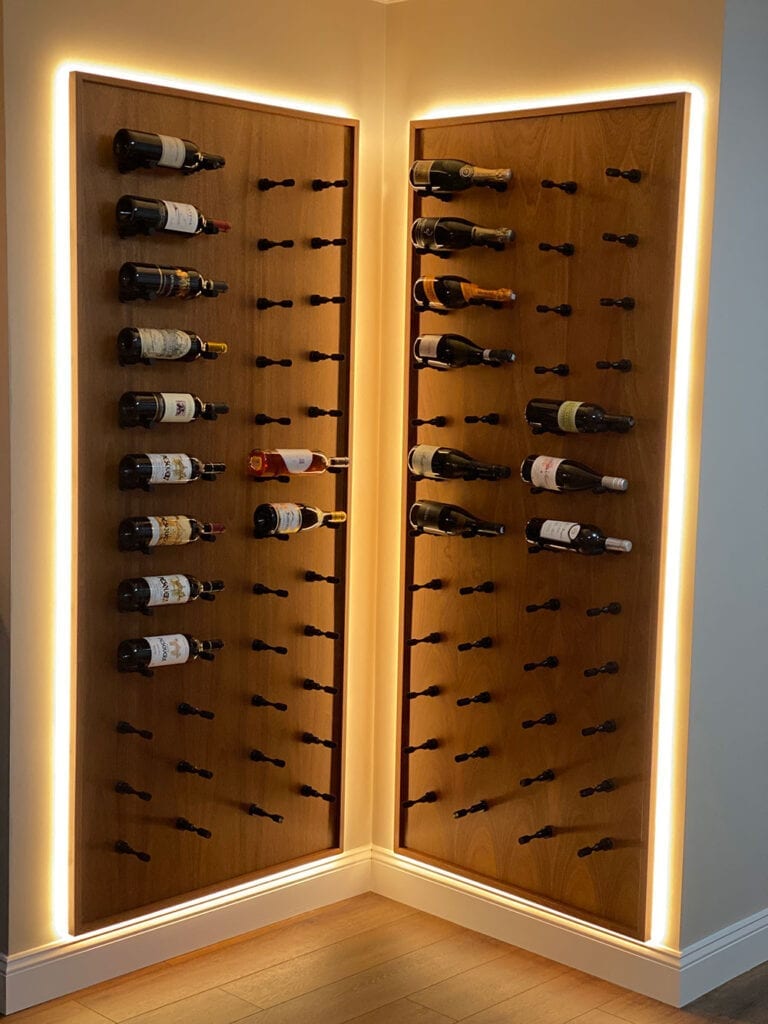 3. Outdoor Sports Court
Something that people found really tough this year while stuck at home? Staying fit and healthy!
An outdoor sports court is a great project that doubles as a way to exercise and bond with families or close friends. There are so many different design possibilities with outdoor projects, and especially courts. You can choose to go with just a tennis court or you can design a hybrid court that can be used for tennis and  basketball. Maybe your'e a fan of lesser known, more unique sports? We can make racquetball courts, pickle ball courts or any other court you can think of.
The choices really are endless when working outside, which makes them some of my favorites to do!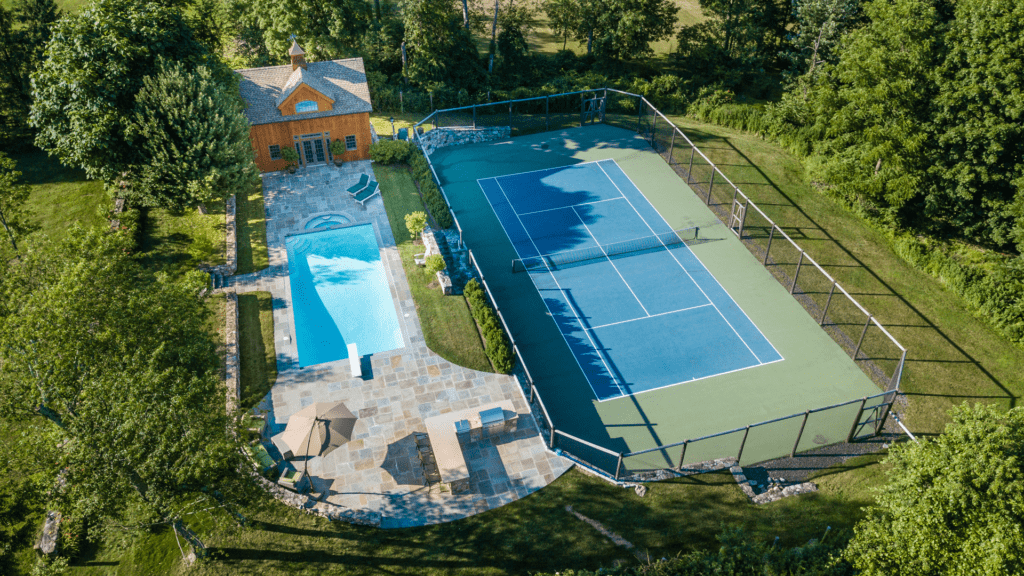 4. Jacuzzi & Outdoor Patio
A great addition to your home, that you can even use as the weather gets colder, is an outdoor Jacuzzi!
Its hard to be upset about being cooped up in the house when you can end the day with a glass of red wine in your Jacuzzi. There's nothing more relaxing on a chilly fall night, and the design possibilities are endless. There are in-ground Jacuzzi's or above ground Jacuzzi's, as well as various sizes and shapes you can choose from. There are some that even double as a small swimming pool for exercise purposes.  You can even add a  heated walkway for when the winter weather hits, making that sprint to the bubbling hot tub in freezing weather a lot less miserable.
This is a great project for your home due to it being usable all year round and potentially even increasing the value of your home. I created an in-ground one at my own home, as seen below, so you can be sure we have plenty of experience in this arena!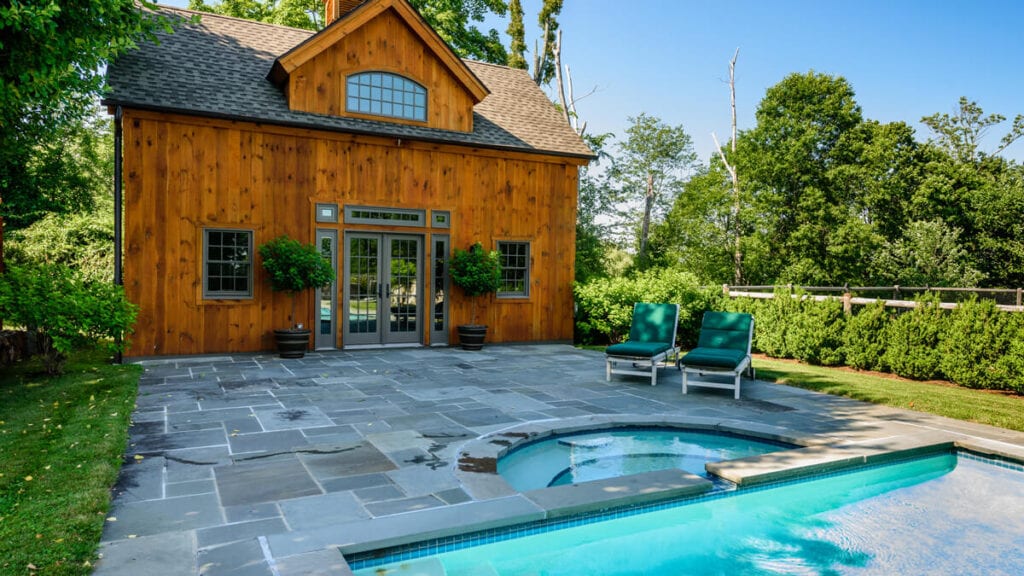 Don't wait to refresh your home this Fall!
We know that times are tough right now, so take your lifestyle into account when planning your next home project. If you have your own idea on how you want to refresh your home, we are all ears and actually encourage our clients to look for inspiration from all over while making their decision. We have over forty years of experience and are always able to meet any new challenge that is put in front of us, even a global pandemic.
Our professionals are ready to get working, and keep you safe from any harmful microbes in the process. Give us a call today!
Looking to hire a contractor your home refresh?
Trust the experts at Gerety Building & Restoration, who you can trust the future of your home with!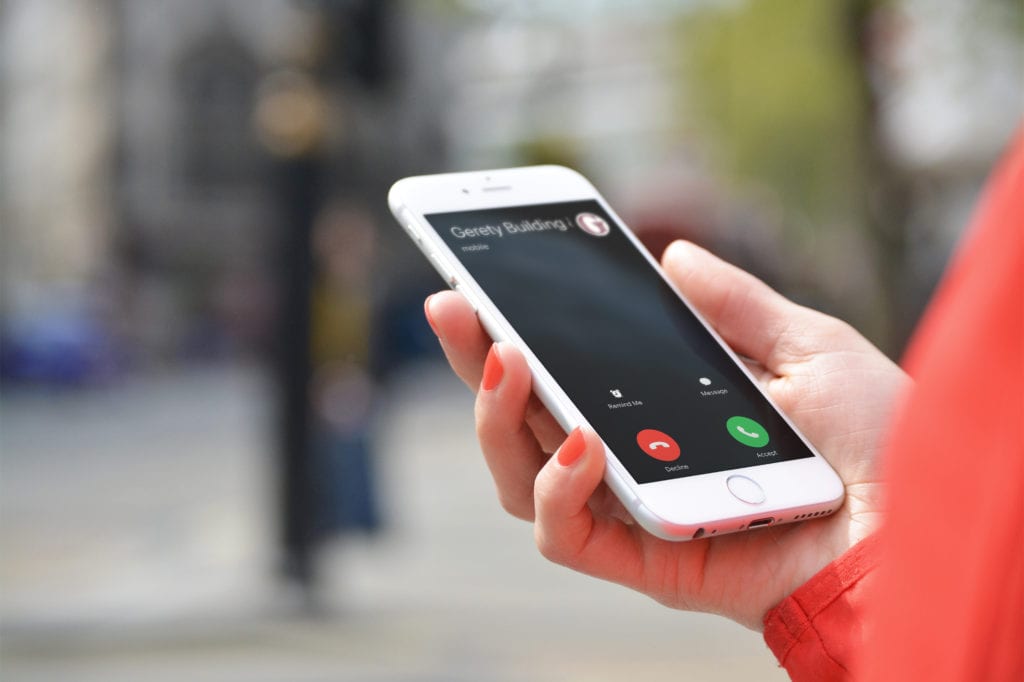 Tell us your vision, and we'll make it a reality.