In our last entry we asked you to join us as we explored a kitchen remodel and expansion project in Larchmont. Specifically, we shared a few exterior pictures and discussed just how much of a difference can be made by even a relatively small addition, debunking the misconception that a life-improving change in your home can only come from a massive project. There is a quiet, valuable power in strategic planning and quality work.
As promised, let's zoom in even closer now, throw open those beautiful French doors, and take a stroll through this custom kitchen.
A Total Kitchen Transformation
Below you'll find a picture of the finished interior. Quite a difference!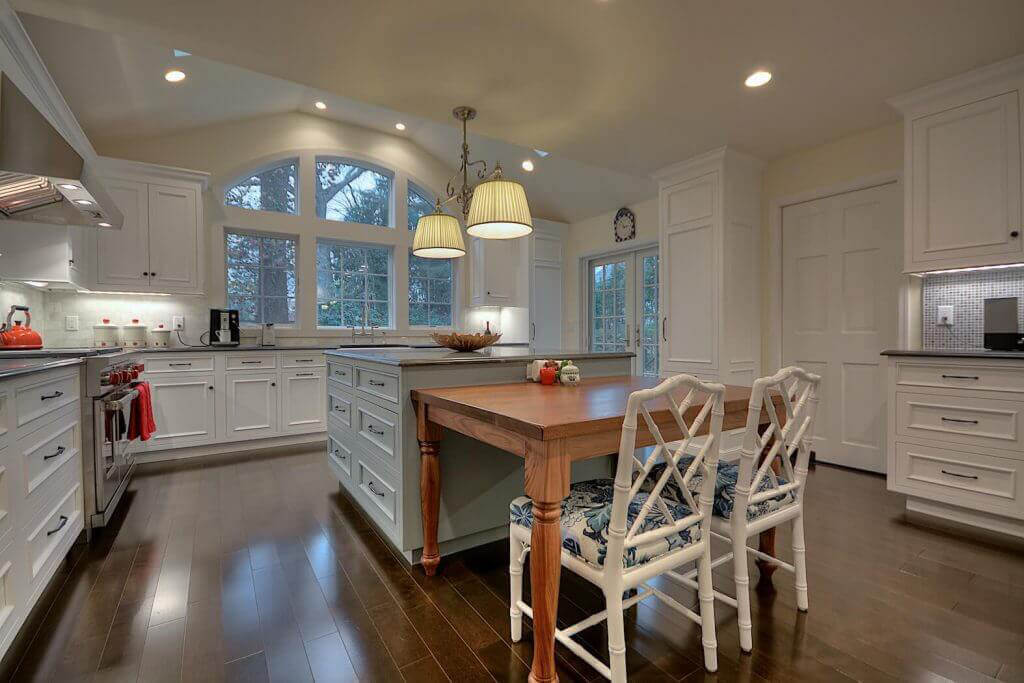 Custom Cabinetry, Wood Floors, and so Much More
Our mission was to completely transform this part of the home. With this goal in mind, we started by demolishing the original kitchen and building the addition to provide the precious square-footage that the client needed.
The scope of the project included:
Custom cabinetry
Gorgeous wood floors
Window and skylight installation
French doors (to let in even more soft, natural light)
Granite countertops
Tile backsplash
We also installed custom lighting to help create the perfect soft, warm ambience, as well as spotlights for specific work areas in the kitchen.
As an additional valuable feature, we installed radiant heat. This is an incredibly comfortable heating system which, in addition to being extremely efficient, also keeps your feet warm as you make the morning coffee. What could be better?
What do you think of how it all turned out?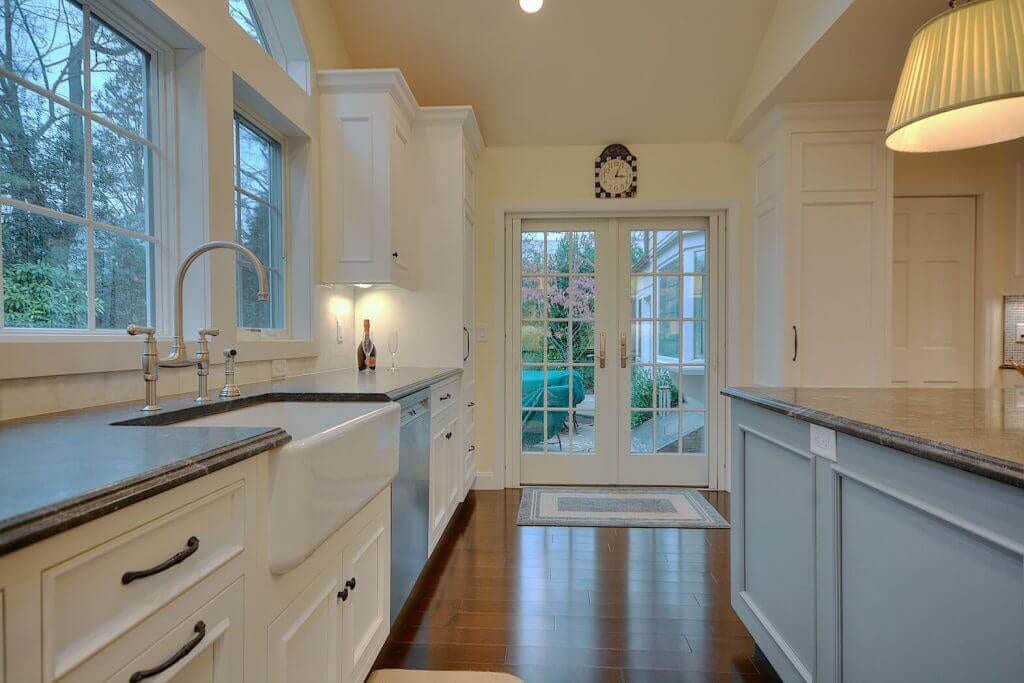 Kitchen Features and Amenities
This kitchen obviously boasts some good looks and quality finishing touches. It isn't just a pretty face, however, but still needs to function as the day-to-day activity hub for this home. To answer the call, we included:
New appliances
A sub-zero refrigerator
A rugged, attractive, and timeless farm sink
Nickel hardware
Perhaps the best part of this project was the fact that not only did the addition and remodel turn out beautifully, but our client was absolutely thrilled with the result. After all, that's what it's all about! At Gerety Building and Restoration, we want to help you make your home everything that you dream it could be.
Do you have any questions about home building, construction, or remodeling? If so, we would love to hear from you and help however we can. Please feel free to contact us!