At Gerety Building & Restoration, we love looking for fresh, innovative ways to inspire one-of-a-kind custom renovations.
We'd like to shed light on a home improvement project that is often overlooked: glass design.
Updating your windows and rooms with captivating glass design will add warmth, creativity, and value to your home.
A number of modern home improvement trends incorporate glass design for elegance and light-enhancing effects. Glass design elements can help bring more light into any home—especially into smaller spaces and those where sunlight is scarce.
Since we work directly with the region's leading architects, designers, and craftsmen to streamline client home renovations, we wanted to highlight a few leading glass designs by local businesses in the tri-state area. These artisan craftsmen have enriched many remodeling projects with their custom glass designs.
Let's take a closer look at some top creative glass designs to keep in mind as you plan your 2019 home renovations.
Creative Glass for Your Home's Windows
Windows are undoubtedly one of the most important elements of any home. They're one of the first features people notice, and they play an important role in insulating homes.
Like most home features, they need to be replaced every so often—roughly every 15-20 years.
Dated windows end up being costly. They not only take away from the appeal and value of your home but can incur hundreds—even thousands—of dollars in energy bills. Fresh replacement windows can make your home's exterior and interior stand out, as well as create sweet savings.
Also, spring's mild weather makes for the perfect time to install replacement windows. Here are a few luxury window renovation ideas to explore:
1. Putting a Modern Spin on the Classics
There's always a classic route you can never go wrong with: clear glass—a timeless choice with endless options.
There's a variety of styles to choose from: ranging from bay and bow windows, to picture and awning ones—as well as a diverse selection of materials, including vinyl, wood, aluminum, and wood-clad aluminum. ?
What's more? Privacy isn't necessarily compromised. Custom windows, like these designs by ACSM, a glazing contractor located in NYC, offer a clear yet private view with an elegant yet modern style: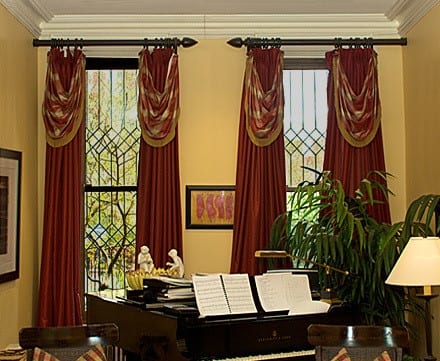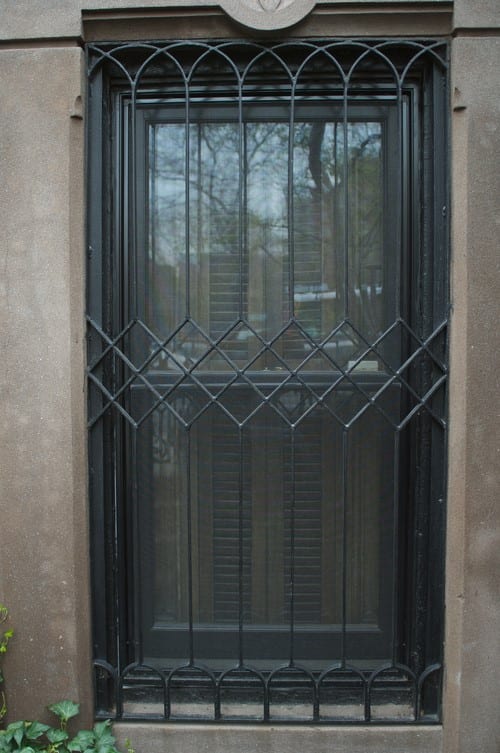 If you're hoping to incorporate more open, modern glass designs—and privacy isn't an issue—floor-to-ceiling glass walls/windows or large, light-amplifying loft windows may be just the key!
We find the perfect glass elements for every project—and when it comes to the luxury real estate in Westchester and Fairfield Counties, we get the chance to incorporate some truly stunning window models. Here's a glimpse of some of our favorites: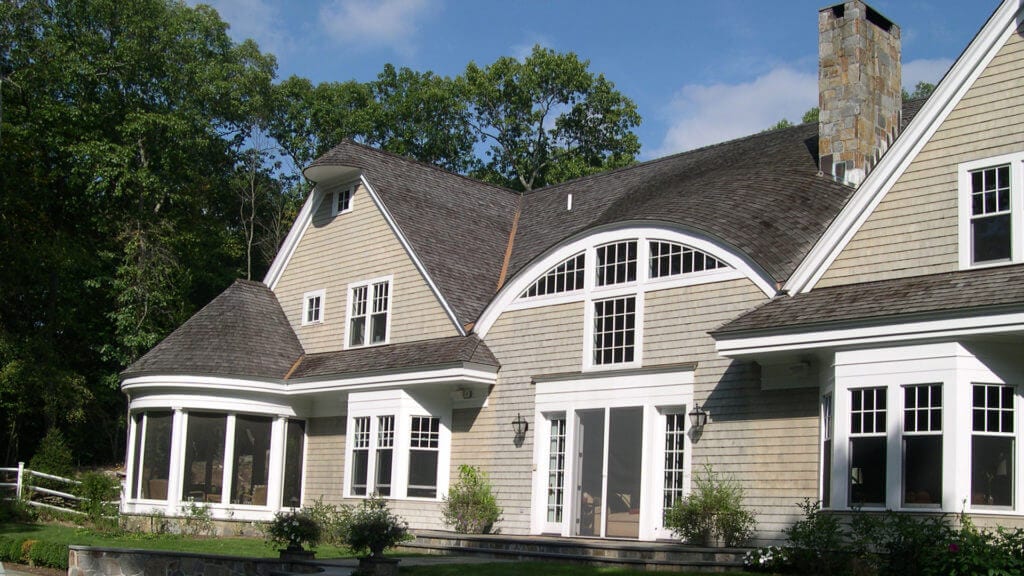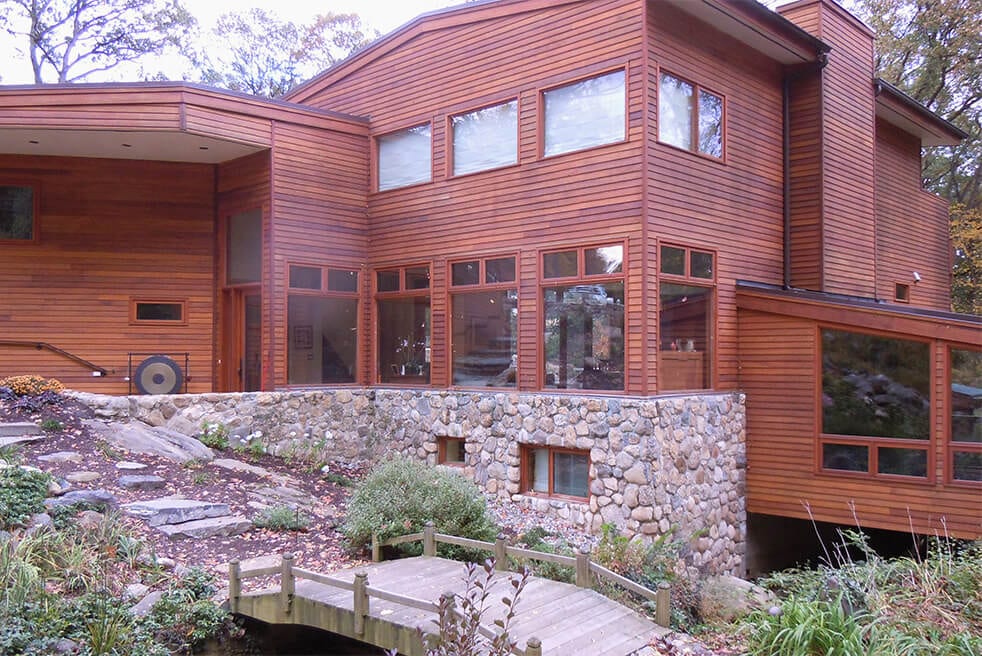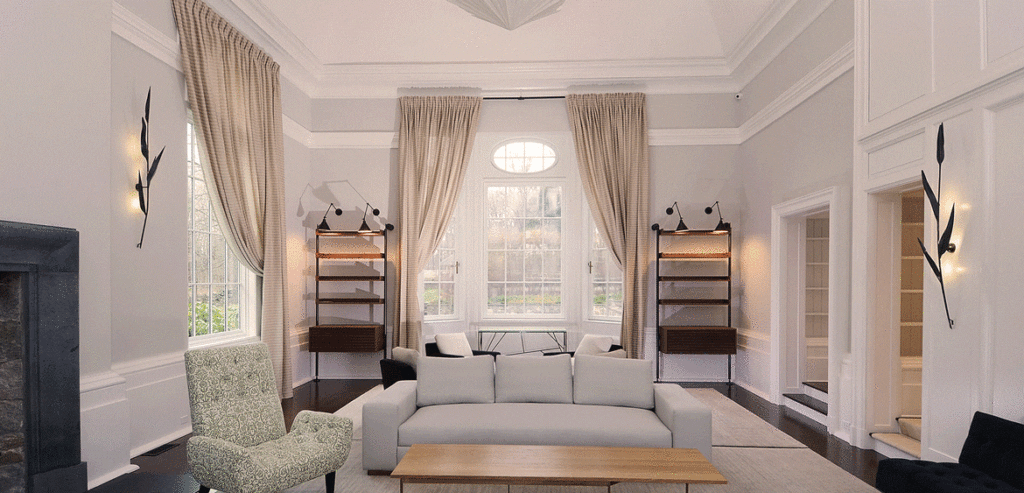 2. Making a Statement with Stained Glass Designs
Stained glass windows are handcrafted works of art that offer home and business owners versatility, aesthetics, and privacy unlike any other.
If you're looking for a unique way to bring texture, beauty, and privacy into your home. consider some of these designs from Durhan Studios, a West Hempstead-based business specializing in custom stained glass designs for both residential and commercial spaces: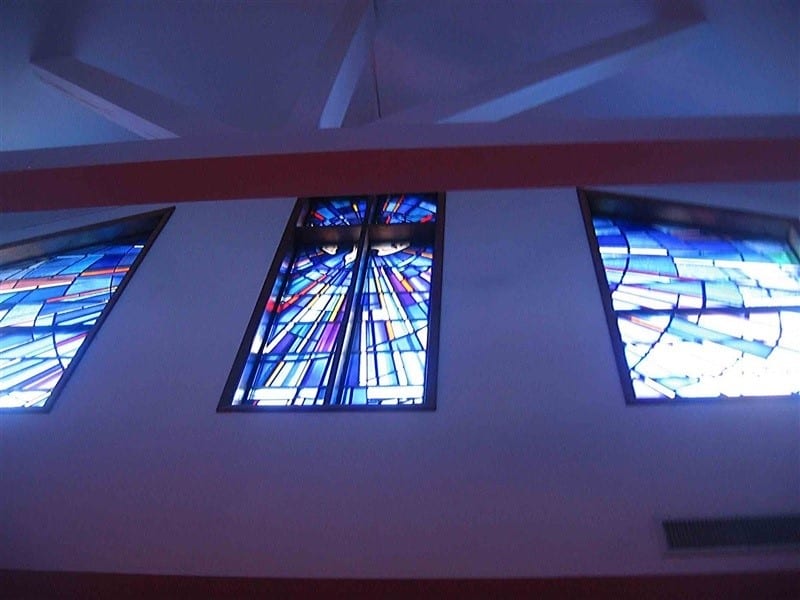 If you're part of the growing number of home and business owners on a mission to incorporate more biophilic design elements into your space, Duran's more nature-focused designs make a great option as well: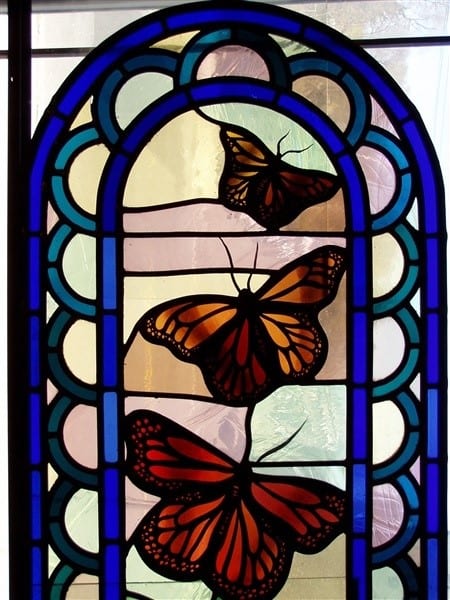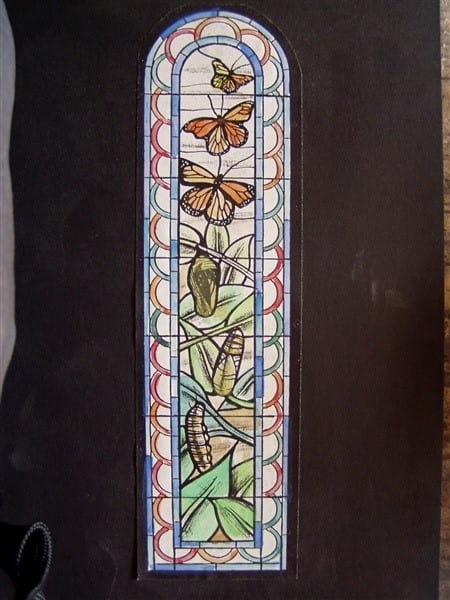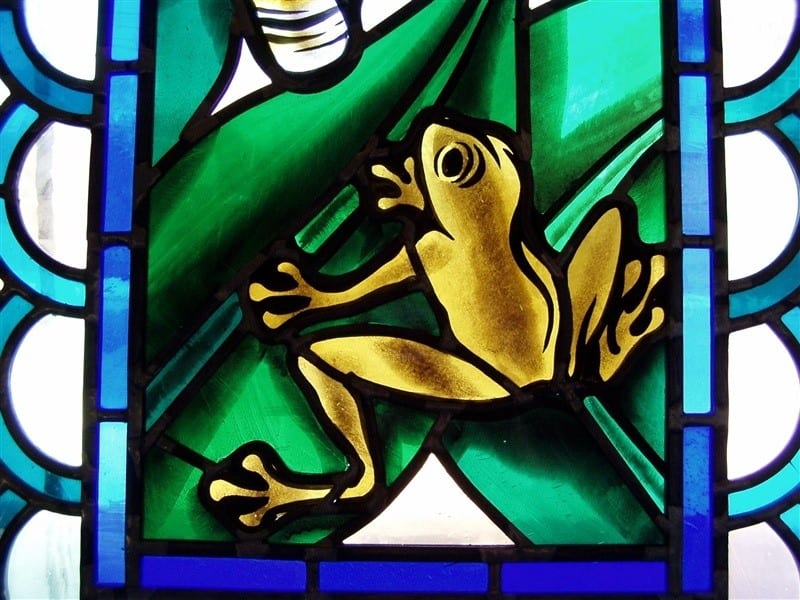 3. Toning Things Down with Etched Glass
Another creative design choice to consider is etched glass—especially if you want to add something more subtle than a vibrant stained-glass piece. Like stained glass, etched-glass pieces are known for their versatility, aesthetics, and privacy.
But perhaps one of the key benefits of etched glass is its ability to significantly reduce glare—even in high-glare interiors, like walk-in closets or bathrooms.
If that sounds like what you're looking for, Gerety Building & Restoration works closely with glass design firms likeNuEtch, a Staten Island-based business with more than a decade of experience in designing, fabricating and installing unique decorative glass solutions.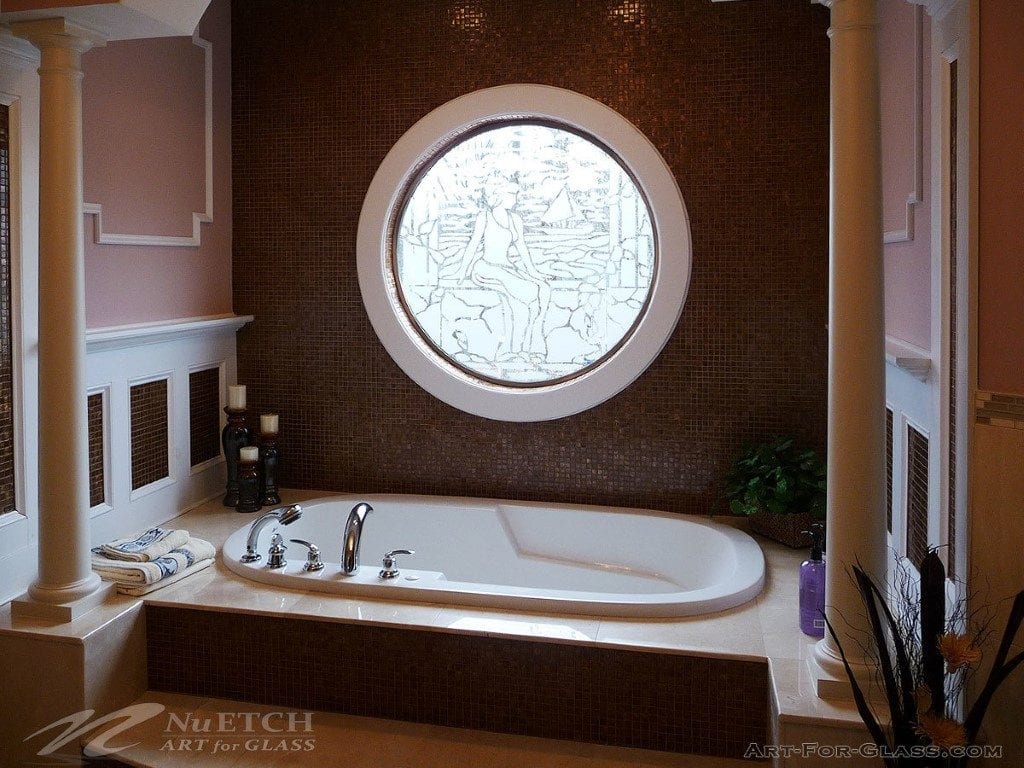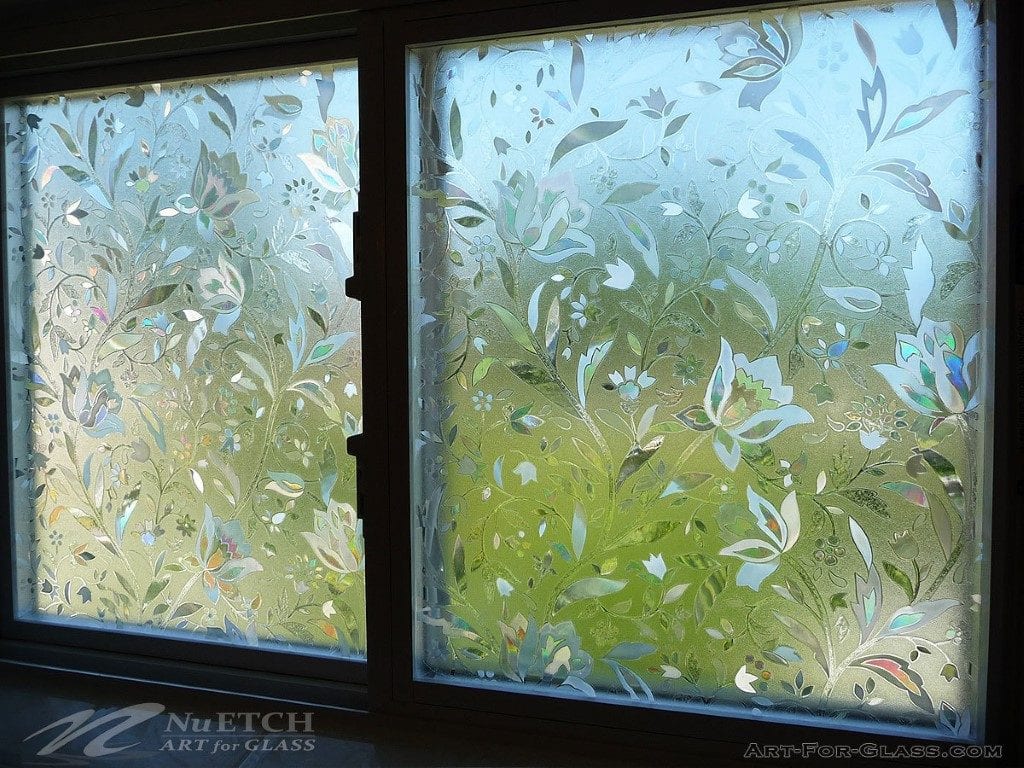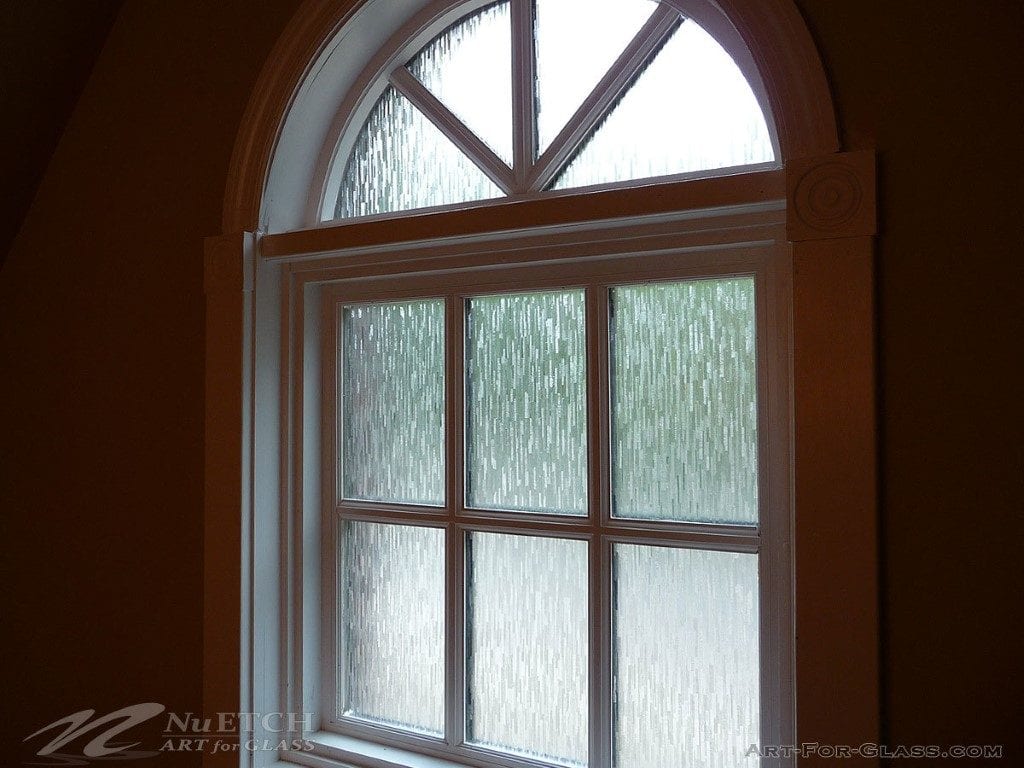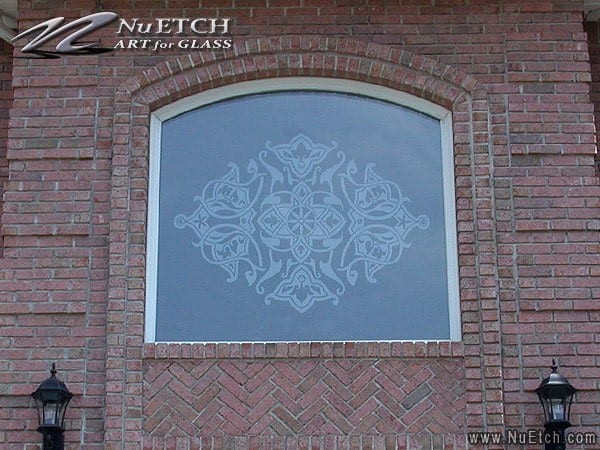 4. Using Glass Design Elements in Other Areas of Your Home
While windows are the biggest and most common home renovation involving glass, there are many other options for incorporating glass design into your home, including shower doors, cabinets, and stair railings.
5. Creating a Luxurious Shower
Imagine, for example, what a new, custom glass shower door/wall could do for your bathroom. Glass not only offers a spa-like, luxurious look, it also makes spaces appear larger than they are.
That said, if you're looking to create an ambient atmosphere and/or open things up a bit, you might consider a custom-crafted frameless shower door. Take, for example, these timeless designs by Brooklyn-based Sky Windows & Aluminum Products: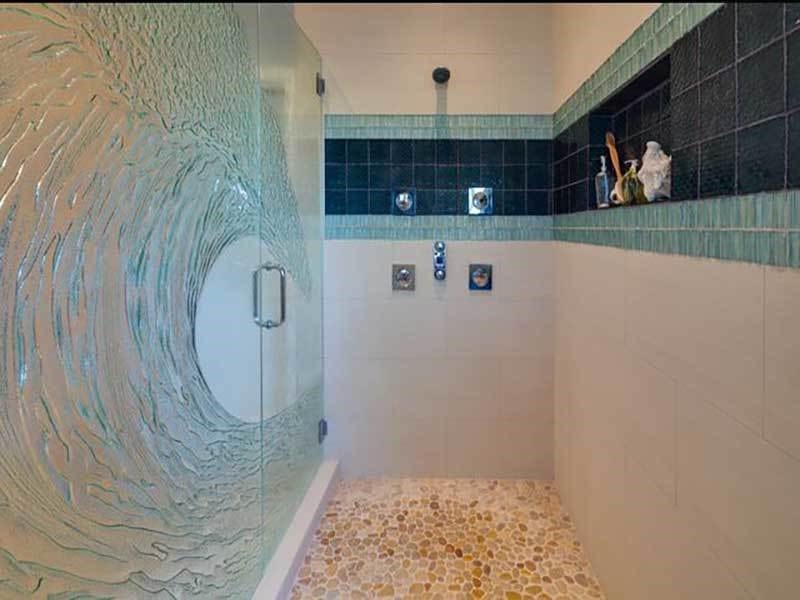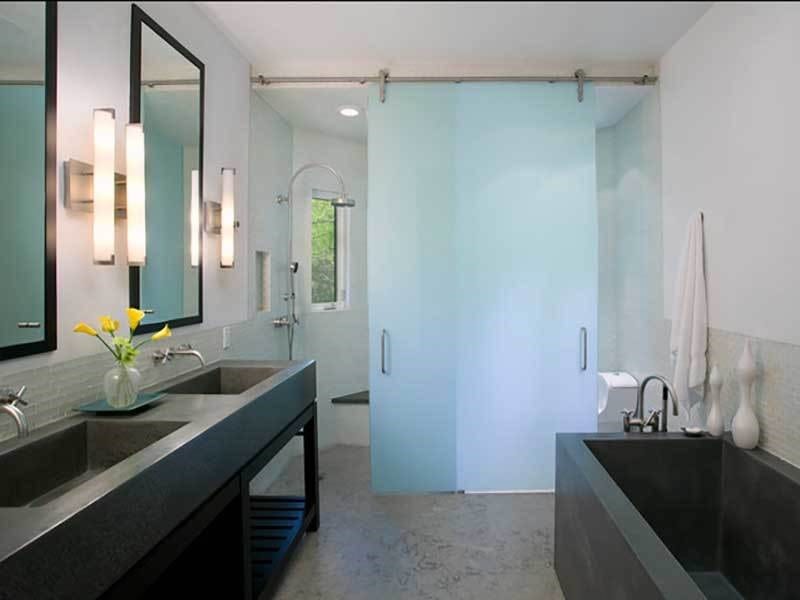 We specialize in luxury bathroom renovations, and we've incorporated countless creative glass elements into our previous work. Here are a few of our favorites: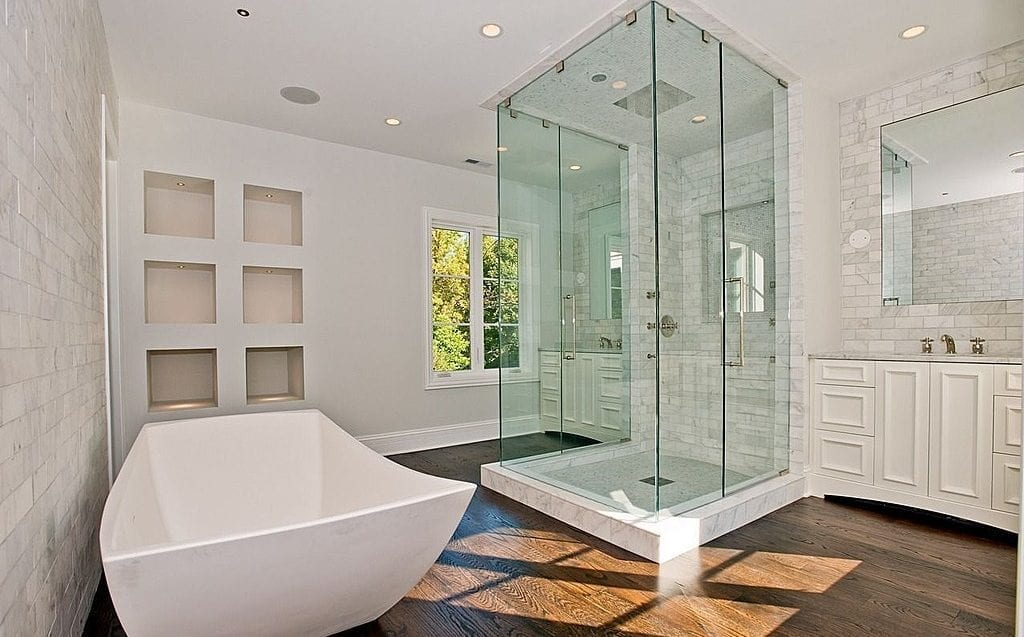 6. Cooking Up a Creative Kitchen
Though many homeowners are opting for open cabinetry, glass cabinets are still a solid, fail-proof way for adding light and customized elements to your kitchen.
Etched glass, in particular, is a popular option: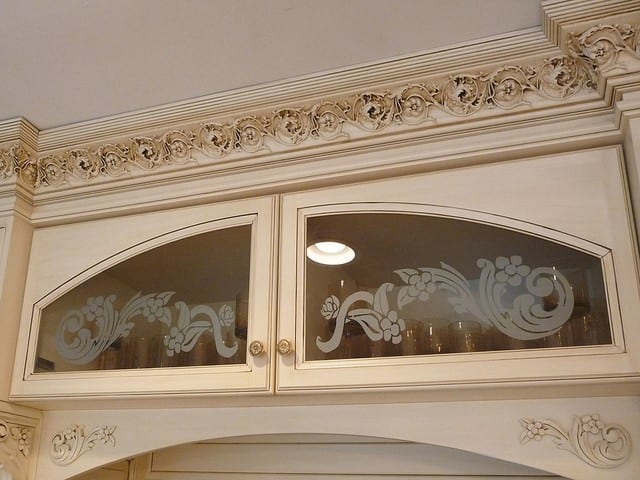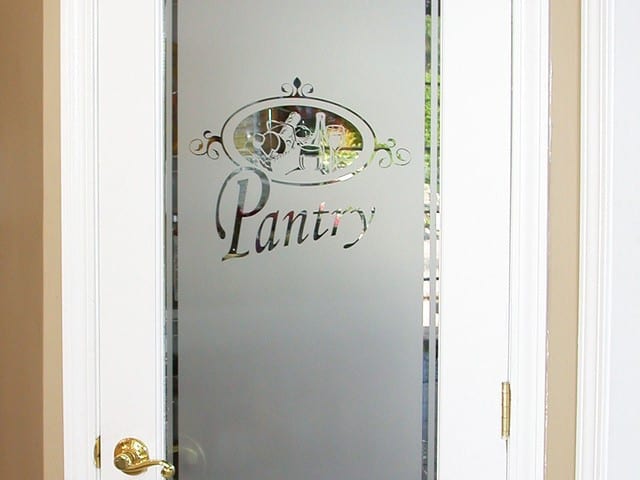 7. Opening Up the Staircase
Ample light is key in areas where stairs are located, and yet these are often the darkest spaces of people's homes.
You can improve the lighting around your stairs—as well as promote the feel of an open floor plan—by opting for glass railings, like these by the Turett Collaborative, an architecture and interior design practice located in New York City: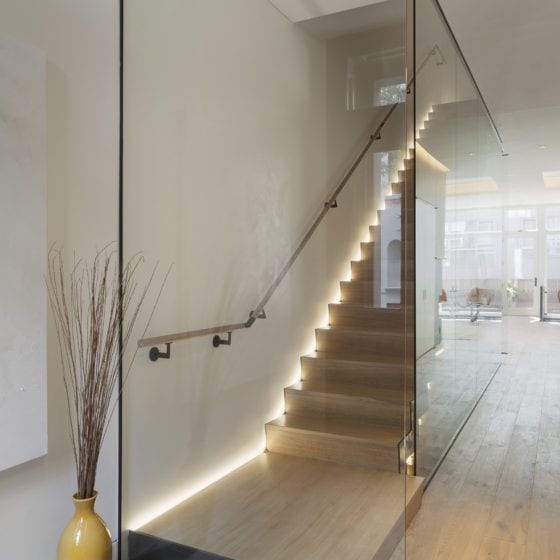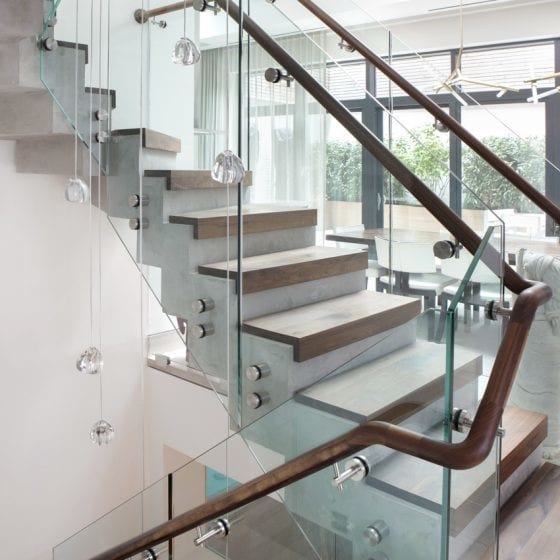 When making renovation plans, be sure to partner with a trusted luxury home renovation expert who has a track record of success. At Gerety Building & Restoration, our expert team can handle your project start-to-finish, or we can collaborate with your personal architect or designer throughout the design-build process.