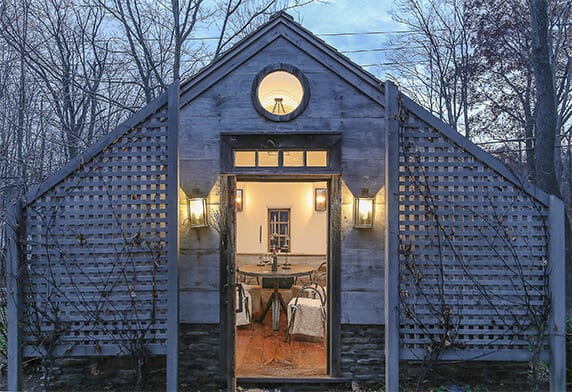 Gerety Building & Restoration
Gerety Building & Restoration specializes in superior custom renovations for high-end luxury homes. If you're looking for a partner in a major remodeling project—including custom wine cellars, sunroom additions, upscale garage spaces, or a totally one-of-a-kind construction project—we bring luxury building and renovation visions to life.
We provide expert guidance for every step of the home remodeling process for high-budget luxury renovation projects, specializing in historic home restoration, full-scale remodeling, home additions, and creative indoor/outdoor home design.
Historic Homes
Whether you're planning on restoring or renovating your priceless historic home, we balance preservation and innovation to create one-of-a-kind historic home improvements.
In historic home restoration, we identify the original aspects of your historic home that you'd like to preserve and using expert craftsmanship, restore them to their former glory. We ensure that you're meeting all building codes and standards while reinforcing your home's authentic structure and aesthetic.
Historic home renovations involve preserving precious, irreplaceable aspects of the structure while making significant improvements. We blend styles, era, form, and function to give your authentic home a modern update, all while working with historic preservation town boards and zoning regulations.
Custom Wine Cellars
We specialize in designing and installing custom home wine cellars for connoisseurs, collectors, and sommeliers throughout New York and Connecticut. Create a beautifully designed cellar perfect for entertaining and carefully storing your collection of fine wines. Choose from the highest quality materials—cedar, mahogany, exotic wood, or stone—and include your choice of custom racks, display cases, and cabinets to accompany dozens, hundreds, or thousands of bottles.
We understand that wine cellar design caters to both the wine and the people enjoying it. Our designs consider the unique elements of your space and your palate by including:
Temperature & Humidity Regulation via Smartphone
Wine Cellar Usage/Entertainment Capabilities
Bottle Preservation & Handling Structures
Wine Storage Capacity
Elegant Display Elements
Custom Millwork & Carpentry
Custom Renovations & Remodeling
We provide full-service building, contracting, and design-build services to meet all of your upscale renovation needs.
We specialize in customized luxury renovation projects, including (but not limited to):
Additions
Kitchens
Bathrooms
Wine Cellars
Living Spaces
Flooring
Painting & Faux Painting
Custom Carpentry
Masonry
Outdoor Spaces
Sports & Tennis Courts
Smart Home Technologies
We make better, smarter homes. Incorporate state-of-the-art smart home technologies (smart lighting, smart windows, smart heating/cooling, smart security systems, and smart entertainment systems) into your home improvement project. If you value safety, accessibility, efficiency, and convenience, ask about our smart system capabilities today.