"If your home was built before 1978, there is a good chance it has lead-based paint. In 1978, the federal government banned consumer uses of lead-containing paint, but some states banned it even earlier. Lead from paint, including lead-contaminated dust, is one of the most common causes of lead poisoning." (source)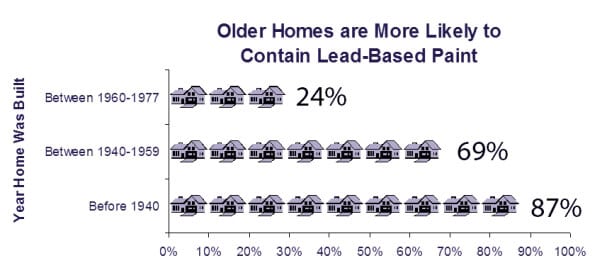 We were recently tasked with removal of lead paint from the exterior of a home in Westchester County NY. The paint was carefully sanded away with special vacuum equipped sanders that capture the lead dust in EPA certified vacuum systems. After sanding and a new round of lead testing, a fresh new paint was applied – see the project pictures below.
Learn more about our residential painting services here.